Communicativeness, creativity, flexibility, time management, self-presentation, assertiveness, empathy, ambition – these buzzwords appear more and more frequently in job offers, and very often they do not mean much to IT professionals who base their development on specific skills, technical knowledge, as well as continuous learning of new technologies and tools. However, in 2022, will hard skills and knowledge be enough to become a versatile specialist that every employer dreams of?
Flexibility is the key to success
Soft competencies, compared to hard skills, are universal and can be developed regardless of the position held. They are the basis thanks to which it is easier to find oneself in a new role, work in an international environment or professionally represent one's brand. Working in a software house, where an employee is required to have the ability to flexibly adapt to changing project and business circumstances, soft skills are key to staying up to date and growing. Imagine that you have a big professional challenge ahead of you. To cope with it, you will not only need specialized knowledge, experience, and skills. You will also need communication with the team, the ability to negotiate, self-presentation, and most importantly the ability to cope with stress. So only the combination of technical and soft skills will give you the confidence to be a valued expert.
Did you know that during the evaluation process, 50% of competencies we evaluate are soft ones? Check out our online matrices calculator and see how it works!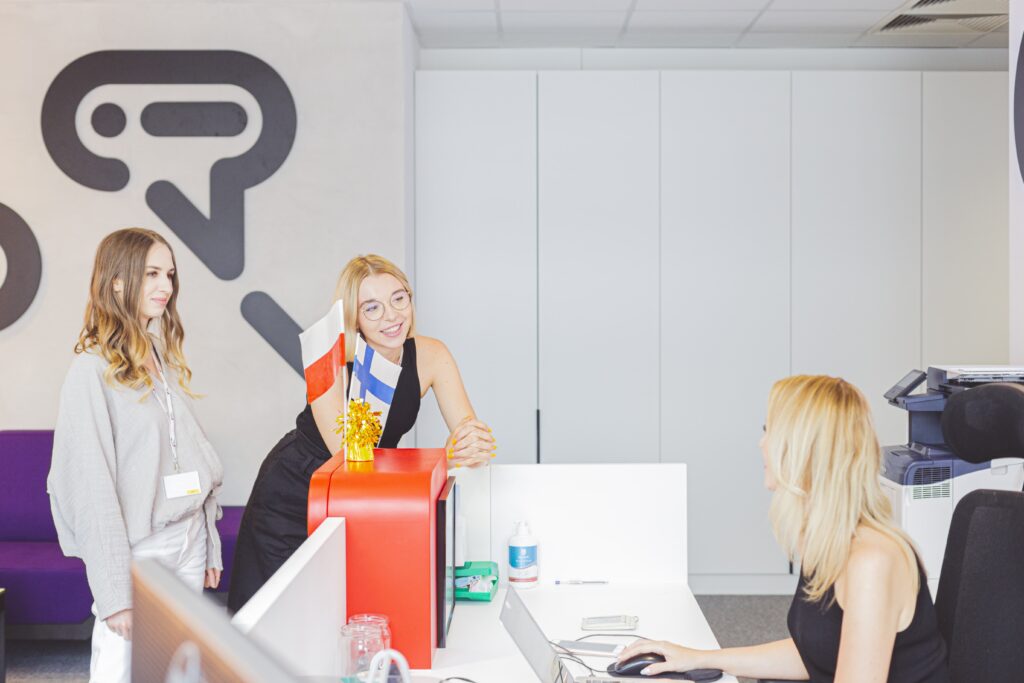 Openness to development and knowledge sharing
We live in times where broad interests, continuous development, and striving to broaden one's competencies are very important to be perceived as the best specialist and employee worth investing in. Employers who care about the company's image are not only looking for great technical skills but also an understanding of the business, leadership skills, and a willingness to represent the company externally.
Do you also value these skills? Join us and work for a company, where knowledge sharing is always on the agenda!
Open up to people and share your opinions
Even the most specialized knowledge is meaningless if you can't communicate effectively. Being able to present your abilities and aptitudes and the way you communicate, builds your personal brand. Nowadays, a charismatic employee who reaches out to people and is able to "sell" his or her knowledge well is the company's best showcase. And who wouldn't want to be appreciated and perceived as an expert?
Empathy is not a weakness!
Many people say that being a tough businessman is the key to success at work. Nothing could be further from the truth! Any employee who wants to grow as a leader (not a boss) knows that empathy is the key competency needed to build effective teams. "There's one key soft skill IT teams need: the ability to share personal stories. Getting to know each other leads to empathy, empathy leads to trust, and trust allows teams to brainstorm, engage, argue, laugh, and discuss ideas in a safe environment to develop solutions." – Barry Moline, author of "Connect! How to Quickly Collaborate for Success in Business and Life".
There is no doubt that soft skills are an invaluable asset that employers are looking for these days. But they do not only have a key role in professional life. It is a set of skills and qualities that simply make our life in society easier and improve our quality of life.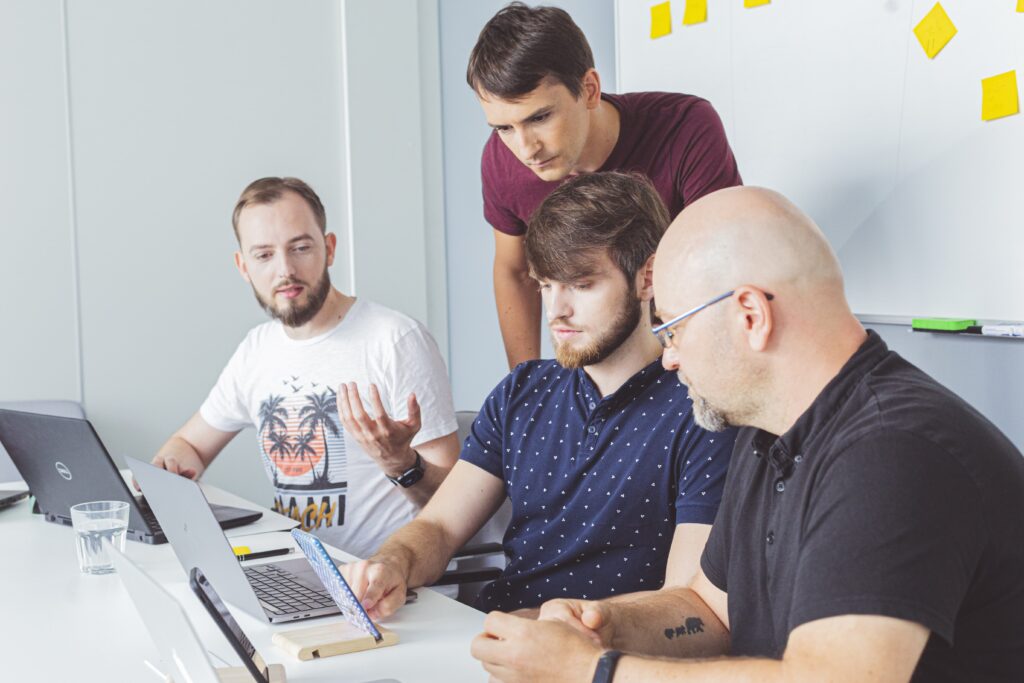 Check out also:
1. Everything you need to know about the recruitment at Espeo
2. Competence matrices at Espeo: our evaluation process
3. 5 best things about working at Espeo
Are you ready to boost your career and master your skills? Take the next step, apply and join Espeo Software!