As the world moves toward a more IT-based environment, the security risks associated with it are on the rise. According to a report done by Risk Based Security, 19.5 billion records were exposed by data breaches between January and July 2021. More than six out of ten business leaders believe their cybersecurity risks are increasing. If the European Union's predictions come true, global data volume will increase by 530% until 2025.
Considering that cybersecurity continues to gain prominence as a critical issue with significant national and international implications, both managers and companies have a responsibility to take action.
With the recent European Data Protection Board's steps in regards to handling data inside and outside of the European Union, companies have to ensure the cyber security of their applications, websites, systems and corporate networks.
Taking under consideration the risks and authorities' rulings, software development security is no longer an addition to IT projects. It is one of the key factors determining the success of any business venture.
However, the use of various blockchain-based and software solutions has made it easier to comply with diverse legislations and secure sensitive data. At Espeo Software, data security has always been a priority. For every project we work on, ensuring data protection is one of the highest requirements of the cooperation.
In addition to our extensive and multidisciplinary software experience, we build data security using Hyperledger Fabric technology. As a Hyperledger-certified service provider, we bring expertise to projects in blockchain technology, where inherent security features significantly reduce the risks of attacks and fraud.
The following article looks at the most common security threats, solutions, and practical examples of how cyber attacks can affect your business and users.
Table of content: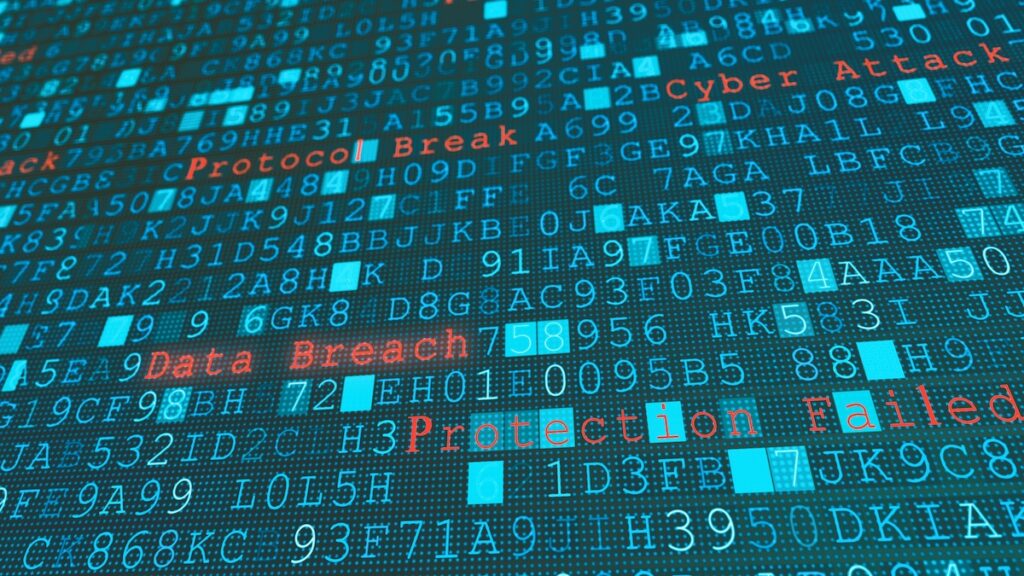 Data security threats. What are the most common and costly cyber attacks?
According to Accenture's study, the following cybersecurity threats are the most common. Note that their order is based on their average annual cost to organizations.
Malware
Web-based attacks
Denial-of-service
Malicious insiders
Phishing and social engineering
Malicious code
Stolen devices
Ransomware
Botnets
There are several ways these different types of cyberattacks contribute to the consequences of cybercrime. These include: business disruption, information loss, revenue loss, and equipment damage. Malicious code attacks, for instance, are primarily responsible for data loss, revenue loss, and business disruption.
The role of technology in data security and cost savings
Costs associated with discovering an attack, which make up a large portion of spend, are borne by organizations. As the number of cyberattacks rises, so do the discovery costs. However, breakthrough technologies may be the answer to finding and reversing the trend. For instance, investments in enabling security technologies, such as security intelligence and threat sharing, can help to reduce the cost of cybercrime. Cloud services can improve the efficiency of cyber threat investigations. Advanced analytics and automation can help with investigating cybercrime and improve recovery efforts, in addition to supplementing the work of scarce specialist security personnel.
Risk factors to consider while developing data security solutions:
1. Using legacy systems or outdated systems and technologies
Outdated software, applications or legacy systems can be easily hacked resulting in losing important data. Due to the fact that they are no longer supported, these types of systems do not provide adequate security. Therefore, it is crucial to upgrade to newer and more secure systems.
2. Email scams with malware
Nowadays, the phishing scams have become complex. Emails can appear to be coming from a known source like vendors or suppliers without raising any red flags. The opening of such an email or clicking on links in it could allow hackers to access valuable data. In order to prevent this, employees should be educated to take extra precaution and never open suspicious emails.
3. Cloud threats
As more and more data is being digitized, storing it effectively and securely becomes a priority. This is why an increasing number of apps utilize cloud storage for their data flow. However, criminals can also exploit the vulnerability of cloud computing systems so it is important to take adequate measures to prevent this from happening.
4. Unsecure or poor wireless network security
Organizations often use wireless devices so it is essential to ensure that the wireless networks are secured with complex and regularly updated passwords.
5. Third-party data access
This is another risk factor that can have a huge impact on the company's image and the entire workflow. Hackers can benefit from it by disclosing or selling the clients' data.
6. Human error
Risks in this category refer to issues that occur with applications due to bugs, incorrect coding, or unfriendly user interfaces. Companies can also suffer catastrophic and expensive outcomes as a result of employee errors.
Despite the fact that the motives behind cyber attacks are usually similar, the way they affect various industries is different. Below we share more insights into data security threats in industries which are the most prone to experiencing them.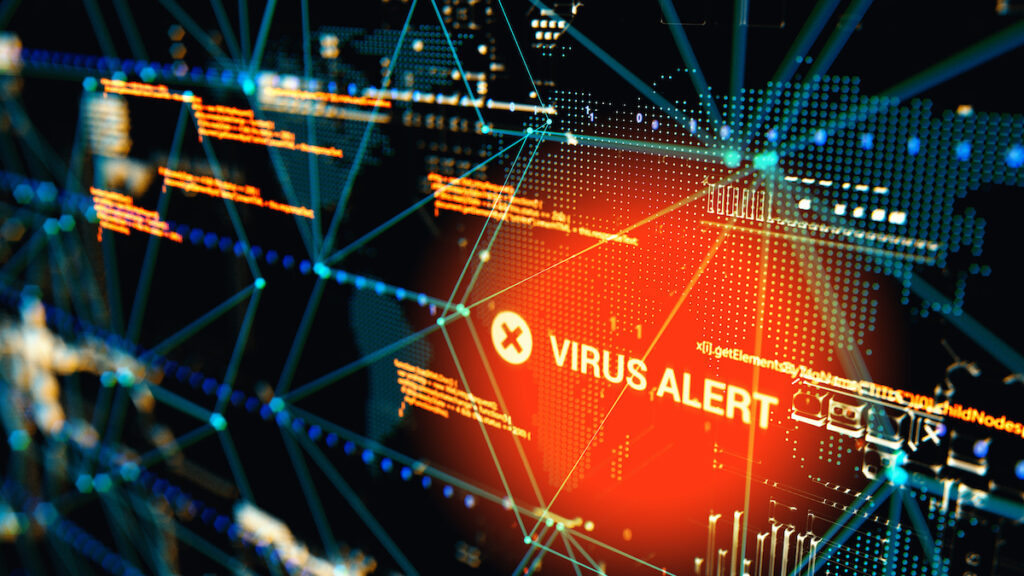 Healthcare – providing data security
Over the past decade, innovation has accelerated the growth of the health industry. Some of the up and coming med-tech trends that have been highlighted in a recent research conducted by McKinsey include Integrated medical ecosystems, regulations, smarter devices combining multiple sensors, and real-time analytics.
Digital solutions undoubtedly improve the quality of medical experiences and enhance the industry's performance. Nevertheless, they also impose risks which were not the case in the past when the sensitive information was recorded on paper and kept in filing cabinets. For this reason, protecting sensitive patient data and ensuring compliance with national and international regulations became significantly important for organizations operating in the healthcare industry.
The scale of security threats in healthcare
Aside from the data security threats mentioned above, data breaches are one of the most common dangers in healthcare. As reported by IT Governance, there were 97 security incidents resulting in 91,127,815 million breaches in September 2021 alone. One of these cyber attacks was targeted on the Paris public hospital system, AP-HP. As a result, the hackers stole the personal data of around 1.4 million people who took Covid-19 tests in the Paris region in the middle of 2020. The data stolen included not only the names, social security numbers, contact information and results for those tested in mid-2020 in the Paris area but also the names and contact information for the health professionals treating them.
Enhancing the security of health data is part of our work
At Espeo Software, we have been helping healthcare companies gain market share by transforming them into market leaders through innovation and ensuring the security of the solutions for over 10 years.
One of the healthcare clients we have worked with is Daybreak Chita which provides a unified content integrity and collaboration platform for the modern digital life sciences workplace. Their challenge was to create an easier and safer workflow documents system – one that would automate elements of the process of reviewing and approving innovations in the pharmaceutical industry.
After consultations, our team decided to create a system using the Vert.x framework and the Elasticsearch engine. This included efficient search comparison, approval and record-keeping mechanisms for documents likely to undergo thousands of changes. By integrating these components into the final product, the search and comparison mechanism is efficient and precise, and we can work with regulated content more easily.
Enhancing digital healthcare solutions and their security can be also achieved thanks to blockchain technology – Hyperledger to be precise.
A great example of such endeavor is a project we did as Espeo Blockchain for a Portuguese blockchain-based health platform that harnesses both a public and private blockchain to grant users instant access to their medical records, GHP.
As a result of our cooperation, we provided GHP with a project proposal including both private and public blockchains to give multiple levels of security and to control access.
We not only had to consider the technical challenges involved in tokenomics, but also in handling sensitive data. With all the necessary features, we were able to give our recommendations for how best to develop this blockchain solution. You can read more about this project here.
Interested in learning more? Contact us and we will get back to you.
Fintech and data security
Financial services providers such as banks, credit card companies, and investment firms store and manage the personally identifiable information (PII) of every customer and client they have.
PII includes e.g. home address, social security number, banking details, phone number, email address, and income information. Financial sector data is often targeted by cyberattacks due to the high value of this data.
Report issued by The European Central Bank in 2020, ECB Banking Supervision: Risk assessment, identified the main risk factors and their catalysts that the eurozone banking system is expected to face over the next three years. The mentioned catalysts for security threats are:
The continued digitization of financial services
The obsolescence of certain banking information systems
The interconnection with third-party information systems and, by extension, migration to the cloud
The increasing popularity of banking apps imposes a security risk as such apps are difficult to secure because they can be exploited from both the client-side and the server-side. Therefore, banks should be able to ensure that sensitive data is secure both when it is accessed from customers' devices and when it is stored on bank servers.
Often, however, cyber criminals aim to compromise the institutions' third-party vendors (software developers, banking equipment providers, customer service providers). Those, who have access to critical banking information, but often do not follow stringent security practices. Keeping a close eye on cyber security is therefore extremely important. Banks could suffer reputational damage as well as financial loss if they fail to do so.
Providing secure and flexible online payment solutions: Intelligent Payments case
Intelligent Payments is a Payments Gateway Provider that works with hundreds of merchants to create secure, customized and flexible online payment solutions. The core company competencies include building omnichannel payments platforms, fraud management, and utilizing business intelligence data for better business strategies.
Our developers are a part of the Intelligent Payments back-end team. We run programming jobs in Java and PHP to develop new payment channels and support integration with such platforms as Blik, PayPal, Alior Bank and many more. As part of our support, we also develop solutions for recurring payments.
You can find more details about our role in securing the Intelligent Payment's actions here.
Security risks facing the transport and logistics industry
According to some reports, the transport and logistics sector ranks in second place in a list of industries most affected by cyber-crime worldwide. Taking under consideration the rapid growth that the industry experienced in the last couple of years, it is not a big surprise.
Logistics sector is one of the largest and most profitable industries in the world. This makes it attractive to highly organised cyber-crime groups seeking financial gain. As a result of widespread technological adoption, fleet operators are now sharing more data than ever before with their partners and vendors. Thus, cyber criminals have an increased opportunity to identify and exploit weak points in cyber security, as there are so many parties involved in the cargo supply chain.
This is why enterprises operating in this industry should stay informed about the cyber threat landscape – to better understand and defend against the wide range of existing and emerging cyber threats. The most frequent cyber attacks in the logistics section include ransomware (for example, in December 2020, trucking and freight company Forward Air was affected by a ransomware attack that wiped $7.5 million off its Q4 financial results), phishing emails, corporate hacking, and more recently, exploits of remote workers.
Data security was number one priority in the recent project that we have worked on with Awake.AI. The company manages enormous amounts of maritime data. This is why we ensured that the final product is immune to any potential security risks such as breaches etc.
Hyperledger Fabric Blockchain – blockchain as an alternative to software development security solutions
Hyperledger technology goes beyond the traditional way of protecting data. Innovative Hyperledger Fabric technology can enhance the development of risk-resistant digital solutions. This allows us to offer our customers a whole new level of security. Our Espeo Blockchain brand is certified by the Hyperledger Association. We are the first operator in Finland to receive the Hyperledger Service Provider certificate.
If you are interested in learning about how we can utilize Hyperledger technology or software development cycle to secure data in your company and make it compliant with the latest legislations, please contact us via the contact form below.
Sources: