Despite its relative youth, the green technology market has attracted a considerable amount of interest. Some of the reasons for this are the growing consciousness about climate change and the depletion of natural resources. Going green and being eco-friendly is becoming more and more popular: not only when it comes to consumers but also organizations.
Many people think being green simply means recycling and turning off the lights but there is more to the topic. Especially when it comes to new technologies, where green tech has taken the lead. Green technology, cleantech, green software, environmental technology – if you have ever come across those terms and wondered what they were all about, this article is for you.
Table of contents:
What is green tech? Definition and its purpose
The term "green technology" refers to the use of technology and science to create environmentally friendly products and services. By combining environmental science with many innovative solutions, green tech helps prevent climate damage in the future and mitigate the damage already done by reducing or eliminating the sources of it.
Green tech, which can also be addressed as an environmental technology, concentrates on sustainable innovation which factors in short-term and long-term environmental effects. Over the years, green technology has also grown into a booming industry that has attracted huge amounts of capital.
How is green tech different from cleantech
Green tech entitles the utilization of technology in processes of sustainable forms of energy production, whereas cleantech specifically refers to the products and services that in their core reduce energy consumption, waste, cost and environmental impact.
The main goals of green tech
Essentially, green technology aims to protect and restore the environment, conserve natural resources, and restore the damage inflicted on it in the past. The main goal of green tech is to minimize the negative impact of new technologies on the planet by using clean energy (alternative fuel sources and technologies that do less harm than fossil fuels). However, it has additional goals that consist of:
Finding new ways to fulfill our needs while reducing our negative impact on the environment.
Using resources more efficiently, reducing waste, and reducing pollution.
Replacing existing technologies with new eco-friendly ones.
Introducing new green technologies and creating jobs to support them.
How are these green tech goals accomplished?
The goals mentioned above can be accomplished thanks to the activity of green tech companies that utilize science-based technologies and methodologies. The business models of such companies often incorporate financial, social, and environmental sustainability. Moreover, by making profit, green tech companies are able to sustain and scale their businesses as well as increase the positive impact they make on the planet while reducing their carbon footprint as much as possible. The reduction of corporate carbon emissions has become an important part of business strategies. As a result, a growing number of corporations took a pledge to become carbon neutral. Apple is an example of a company which has made a commitment to achieve 100 percent carbon neutrality by 2030 for its supply chain and products.
History of green tech
While green tech has gained popularity in the modern age, elements of these business practices date back to the Industrial Revolution. Scientists began to note the ecological impacts of coal-burning industrial plants in the early 19th century. Since then, manufacturers have tried to minimize the environmental damage by altering production processes to produce less soot. During the Second World War, one of the biggest milestones was observed in the United States. As part of the war effort, more than 400,000 volunteers collected metals, paper, rubber, and other materials. After the war, scientists and doctors all over the world began warning about dangers that came with chemical pesticides and nuclear radiation. For many, that era is believed to be the genesis of the ecological movement that we can continue to see today. As time went by, more and more government bodies recognized the importance of protecting environmental resources. During this time, awareness-raising programs on household waste became increasingly popular. Another breakthrough occurred in 1970, when the Environmental Protection Agency was established. Its main accomplishments included establishing requirements for pollution and waste and mandating coal scrubbers as well as other clean technologies.
The most important areas of green tech
Some of the most important areas of green technology include:
Environmentally preferred purchasing
The policy of environmentally preferred purchasing entails purchasing goods that were made with energy-efficient methods.
Green building
Green building focuses on sustainability in the construction processes. It involves the use of environmentally friendly building materials, sustainable construction methods, as well as locating constructions in the most appropriate locations.
Green chemistry
In green chemistry, the goal is to design new chemicals that can replace those that have a negative impact on the environment.
Green nanotechnology
The primary aim of green nanotechnology is to produce new nanomaterials that minimize the negative impact we have on the planet.
Green energy production
One of the most well-known areas of green tech is green energy production. Using renewable energy sources, it is focused on developing new ways of generating electricity and fuel.
Green software
In the context of software, green tech means using solutions that have minimal impact on the environment. Green software makes it possible to implement needed changes in a quicker and more efficient manner. Microsoft created Principles of Sustainable Software Engineering which help establish if the software is really green. This document consists of a set of competencies for designing, building, and running sustainable software applications.
When does green tech actually come into play? Examples of green tech products in everyday use
Although we might not realize it, we are surrounded by green technology in almost every aspect of our lives. A few typical applications for green tech solutions include recycling wastewater, producing electricity through solar panels, and use of wind turbines. Electric vehicles, which reduce the very negative impact of gas vehicles, and cloud storage, which replaces hard drives that require a large amount of electricity, are other examples of cleantech solutions that are getting increasingly popular.
Nevertheless, we can also see that cleantech is very present in our immediate surroundings. LED lighting is a good example. LED bulbs consume less energy than traditional incandescent bulbs and are commonly used in many households. This also applies to programmable thermostats, which are currently gaining traction. These low-cost green tech products make it possible to automate and schedule temperature adjustments, thus saving both energy and money.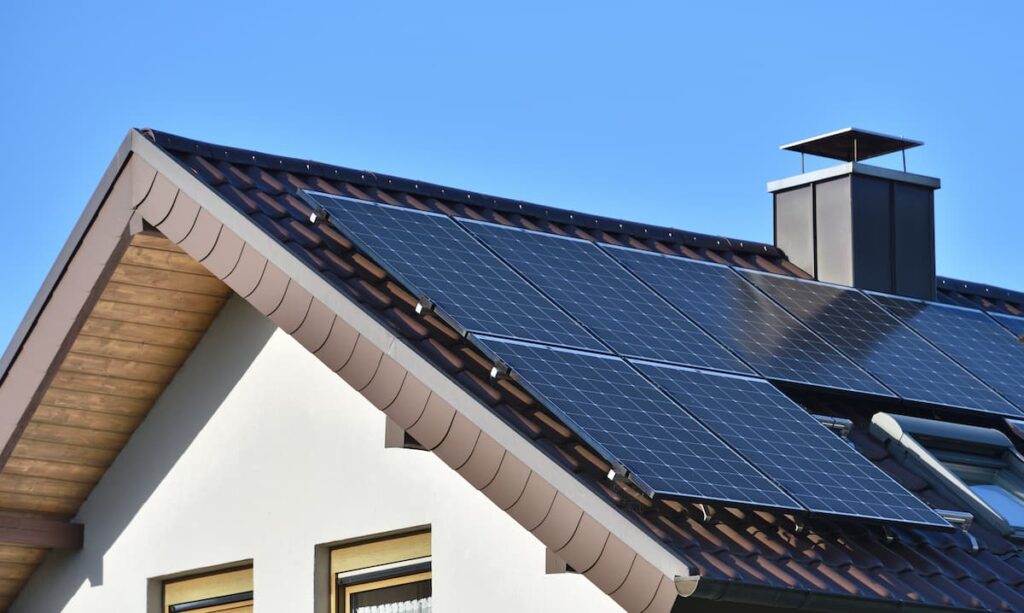 The importance of environmental technology
Many studies have examined the negative impact humans have on the environment. Deforestation, pollution, overpopulation, and burning fossil fuels are some of the ways in which humans impact the physical environment. Such actions have dire consequences: climate change, soil erosion, poor air quality, and undrinkable water. Today, when so much technology surrounds us, it becomes more critical than ever that those environmental issues are taken seriously. Thanks to green tech, the environmental situation can be improved. Ultimately, the more environmentally friendly innovations we invent and use every day, the less polluted our planet will become. Using green technology, the problem of global warming can be solved, while creating clean energy and making the world a more sustainable place.
Benefits of green technology
Green tech has a lot of benefits. Below we share a list of the most important ones:
Green tech solutions don't emit any harmful substances to the environment.
As the technology market grows and consumers become more environmentally conscious, cleantech products give them the opportunity to reduce their carbon footprint and resource use.
It requires less cost for maintenance. As a result, the operating cost and hence overall cost in the long run can be decreased.
Green tech uses renewable natural resources which won't ever run out.
The usage of green technology slows down the effects of global warming due to reduction in CO2 emissions.
The emergence of new green tech companies stimulates the economy by creating new jobs.
Disadvantages of green tech
Despite its long list of advantages, green technology is not without downsides. They consist of:
A very high initial investment or implementation cost.
The technology is still new to most people, so it will take some time for it to become commonly used.
Green technology is still advancing and many of the products are in the R&D stage.
The installation and implementation of green technology based systems and products are difficult due to the shortage of skilled human resources.
In most countries, green technology-based policies have not been finalized yet.
Software development in green technology: an example
As a software development company, we have worked on many green tech-related projects over the years. One of them was in cooperation with a Finnish company Ensto where our team delivered expertise in the latest trends and technology. Ensto produces charging stations for electric vehicles and was in need of updated software for an existing hardware system. Our designer created the interactive admin panel in Invision and handed it over to front end and back end developers to build the code base.
The update in the panel was especially important for Ensto's end-clients who buy EV charging devices and want to track electricity usage. We built a modern and visually appealing front end for them. We mainly worked on the software for the electric vehicle charging stations. Each station collects vital usage data and compiles it in an intuitive display dashboard. You can find more details about this project here.
The state of green tech in 2022 and its future
The industry of green technology is constantly growing. As shared in the "Green Technology and Sustainability Market by Technology: Global Opportunity Analysis and Industry Forecast, 2021–2030" report, in 2020, the global green technology and sustainability market size was valued at $10.32 billion and is projected to reach $74.64 billion by 2030, growing at a CAGR of 21.9% from 2021 to 2030. Environmental awareness and the growing concern of organizations and individuals about global warming will only continue to enhance the growth of the green technology market. Furthermore, governments all over the world are starting to invest in green technology businesses to decarbonise the economy and make their countries more energy efficient. An example of such an initiative is the funding announced by the Department for Business, Energy and Industrial Strategy (BEIS) in the United Kingdom. In addition to carbon capture projects, the funding will be used to strengthen energy efficiency in UK homes and businesses by finding cleaner, greener ways to heat and power them. We predict that more and more funds like this will be established in the near future.
Sources
https://www.investopedia.com/terms/g/green_tech.asp
https://www.greentech.earth/what-is-greentech
https://cleartax.in/g/terms/green-tech
https://www.electropages.com/blog/2019/09/what-is-green-technology
https://www.future-processing.com/blog/what-is-greentech-a-guide-to-green-technology/
https://www.epa.gov/history/milestones-epa-and-environmental-history
https://www.apple.com/newsroom/2020/07/apple-commits-to-be-100-percent-carbon-neutral-for-its-supply-chain-and-products-by-2030/
https://docs.microsoft.com/en-us/learn/modules/sustainable-software-engineering-overview/
https://www.nationalgeographic.org/topics/resource-library-human-impacts-environment/?q=&page=1&per_page=25
https://www.fortunebusinessinsights.com/green-technology-and-sustainability-market-102221
https://www.alliedmarketresearch.com/green-technology-and-sustainability-market-A06033#:~:text=The%20global%20green%20technology%20and,21.9%25%20from%202021%20to%202030
https://www.computerweekly.com/news/252510572/Government-makes-116m-pledge-to-help-UKs-green-tech-firms-innovate-to-fight-climate-change