Social media is usually associated with the younger generation and trivial content. However, it also has another, valuable side that is less often talked about. A side that can be useful to you both in everyday life and in your career.
The IT market has become so strong and competitive that companies have started to notice and appreciate the benefits of social media presence. Both beginners and experienced developers can benefit from this.
Below you will find 3 ways to use social media in a way that will help you with your personal growth.
1. Use hashtags to find significant content and reach a greater audience
#Hashtags are the best way to find the specific content that interests you the most. Considerate creators leave keywords under their posts using the # symbol in order to better and easier reach the recipients of their content. Thanks to this, by typing for example #java in the search bar on the appropriate portal (LinkedIn among others), you will find all content related to this topic.
Additionally, the use of hashtags can make it easier to find a job. For example, using the hashtag #itjobs or #workinit, you can find posts from employers who are looking for new employees in the information technology area.
Start using hashtags and you will surely find the most valuable content related to the area of your interests. Such an approach can also help you connect with other developers with common interests in larger communities.
What are the most popular hashtags among IT developers?
Here is a list of some of the most popular hashtags from Instagram in the IT industry, along with the amount of posts each has had:
#javascript (2,293,113)
#java (3,704,672)
#programminglanguages (20,914)
#swift (3,231,183)
#blockchain (7,894,358)
#Frontend (534,928)
#backend (233,497)
#nodejs (241,492)
#programming (4,504,356)
#programminglife (348,069)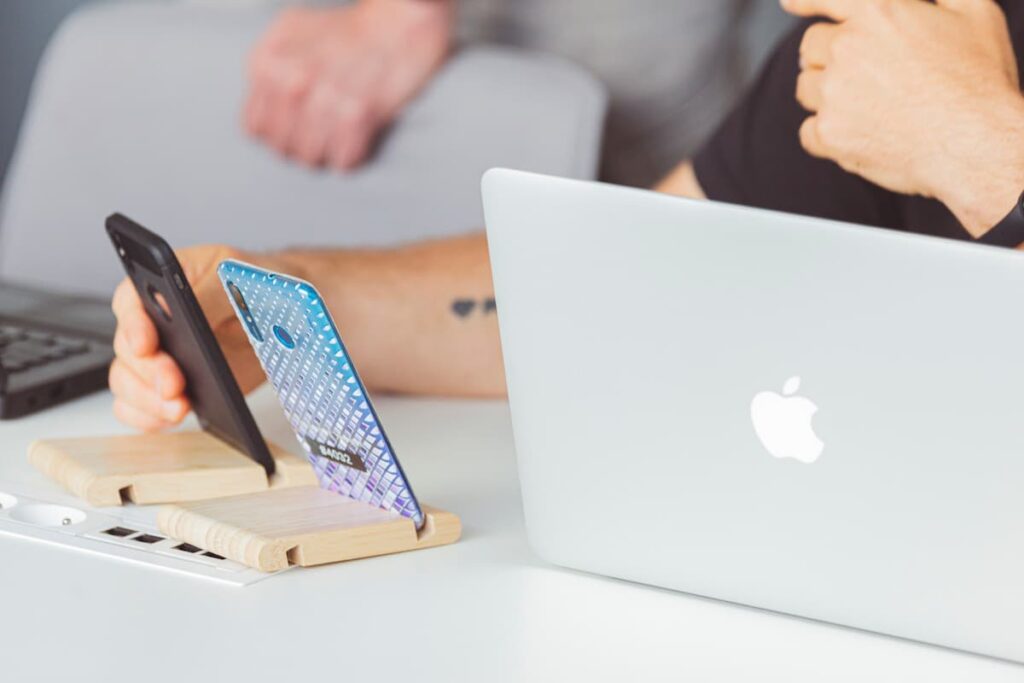 2. Get inspired by the industry's leading experts
Using social media is the art of choice – you must learn to consistently select creators who bring value and those who only waste your time. The point is that there are many unique authors on the Internet who willingly share their knowledge, address trending and informative topics or educate others in their specialties on a daily basis.
You can follow experts and have them at hand that you normally couldn't, including core contributors to different libraries, frameworks, and technologies.
When it comes to the IT industry in Poland, we recommend following experts like Ola Kunysz, Mateusz Budzar, Mariusz Gil and Maciej Aniserowicz. One of the creators we can surely recommend is our own employee Piotr Horzycki (@syntaxmentor on Instagram). He shares his 12 years of experience in the areas of Java, PHP and JS development. Piotr is also in the process of publishing his book "Mastering PDF with PHP", which you can find on his website www.peterdev.pl.
3. Get unique insights straight from IT companies
By entering the profiles of companies, you can see how they function "from the inside", see what their premises look like, get to know their employees or the culture and values that guide them. In addition, many employers publish job offers and communicate with potential candidates via internet platforms. By following your favorite employers, you also have a chance to see insights from the company's everyday life with your own eyes or take part in inspiring webinars & events they organise!
Are you familiar with our social media channels? Visit us on Instagram, Facebook, Linkedin or Twitter and enter our world! See what working in a software house looks like with your own eyes and meet our amazing employees! Perhaps you will become one of them?
Check out our latest job vacancies and apply!