Although digital workshops and events have been known in the past, it was the global pandemic that accelerated their popularity among companies and corporations. As more and more people started working from home, organizations had to find ways to make people collaborate effectively despite the distance between them.
Aside from virtual meetings and planning sessions, digital workshops are by far one of the most productive collaboration methods, used both in-house and while working with external clients.
As virtual workshops can bring a significant value to an organization, we want to share our tips on how to run them successfully.
From this article, you will learn about: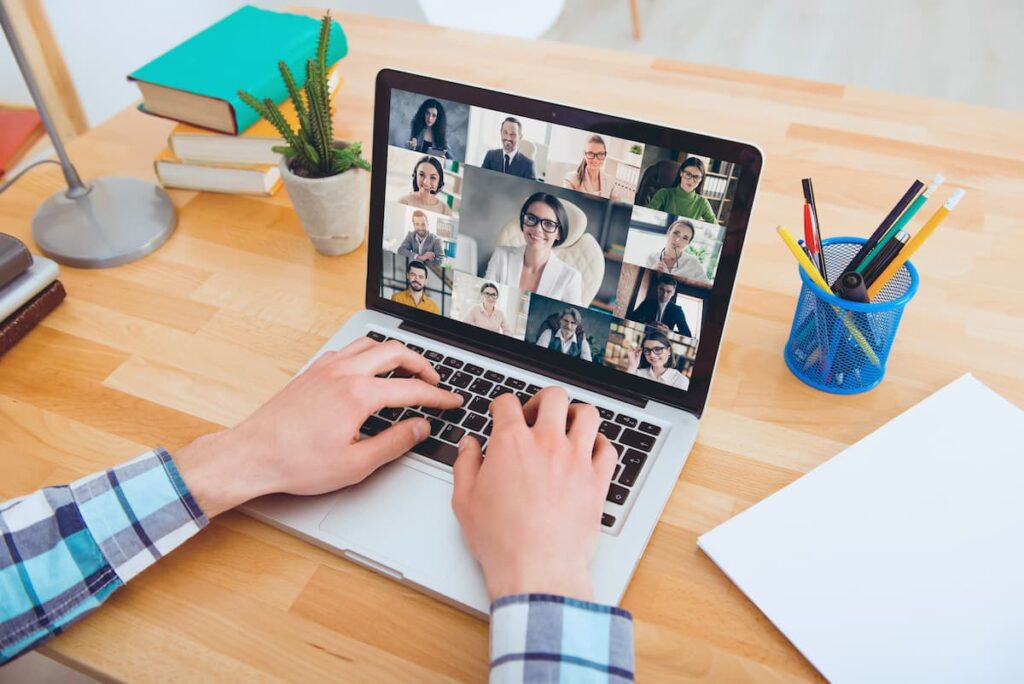 First things first – what is a digital workshop?
The term 'digital workshop' refers to an event that takes place virtually with a group of participants discussing specific topics and interacting with each other, the host, and program content. Compared with in-person conferences or trainings, online workshops usually focus on topics in greater depth. As a result, topics can be viewed more objectively, and the host and participants are encouraged to interact more.
Reasons for hosting a workshop online
There are many reasons for hosting digital workshops. Below we share some of them:
Online presentations, workshops, and training sessions are increasingly popular in an increasingly globalized world.

By arranging a workshop online, you can save a lot of money. The reason for this is that many of the costs (e.g. accommodation, treats, workshop materials) are not necessary.

Workshop members from different sites can work efficiently together in a distributed environment.

The ability to proceed with workshops or meetings despite difficult circumstances, such as staff illness, travel bans, and environmental concerns.
What obstacles you might encounter while preparing a virtual workshop and how to overcome them?
Before organising a digital workshop, it is important to consider the following:
First of all, a digital workshop should first be designed to engage participants and create a trusting environment.
To achieve this, you may want to establish some rules before the workshop (e.g. that each participant should have a camera on, say something about themselves beforehand etc.). Additionally, everyone should feel safe and comfortable to initiate a conversation. This is why asking short questions that are easy to answer and checking up on the participants is vital.
Secondly, you need to look for tools that fit the needs of the workshop.
Some of the most popular online meeting tools include Zoom, Google Hangouts, and Teams. A good idea is to mix different working methods during the workshop. Consider using sticky notes, dividing participants into smaller groups, ways to answer the potential questions that might arise etc. To facilitate a successful digital workshop, it is recommended that you use tools for:
Note-taking
Screen sharing
File transfers
Chatting
Voting
Something to highlight is that as a workshop facilitator, you should feel like you have control and understanding of the tools you are using.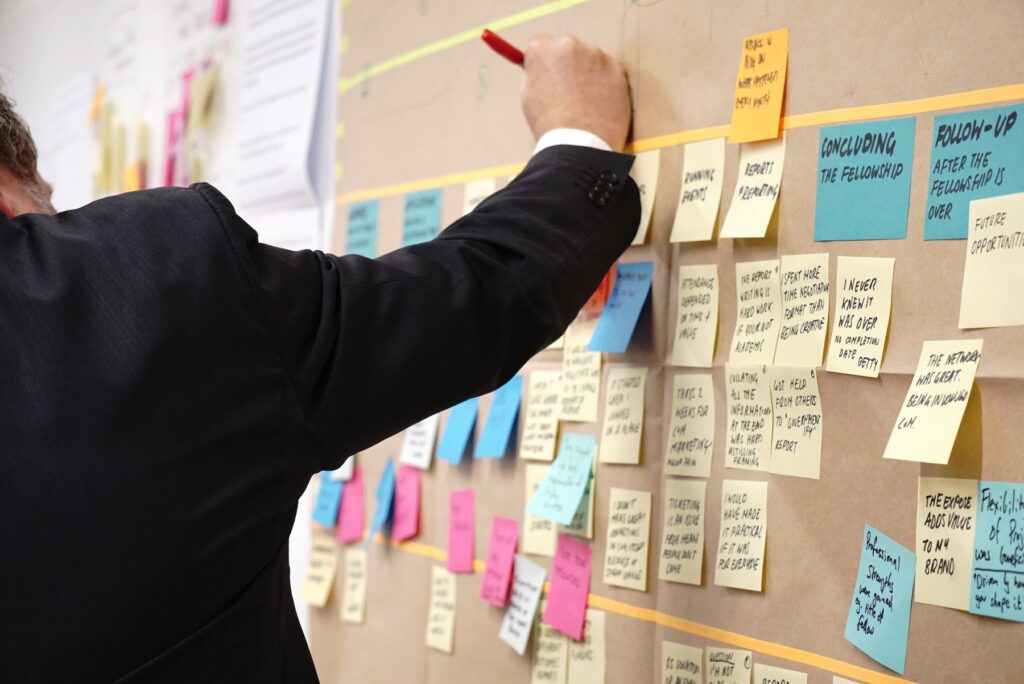 What about the participants' attention during digital workshops?
Generally speaking, it is good to prepare a script that identifies each step of the digital workshop (and the tool to utilize a particular step). Then, it is crucial to make sure that everyone is aware of those steps.

Moreover, it is worth testing both the script and the tools before the workshop takes place. Well-chosen tools as well as engaging workshop script should be able to hold people's focus and attention during the whole virtual workshop. A good idea is to have a plan that consists of short video calls and smaller interventions. By doing so, participants in the workshop will remain more focused.
Lastly, set clear expectations for the digital workshop you are facilitating.
Having clear goals in mind is a must when organising a successful digital workshop. This way, you and the rest of the workshop members are involved in the process and know exactly what you want to accomplish. This step is achievable with a proper structure and preparation.
Successful digital workshop with Laboratorium Marzeń
Recently, we have conducted a successful product design workshop with a Polish foundation called Laboratorium Marzeń. The foundation focuses on helping families with premature infants and children who require special attention.

They had an idea for a mobile app that would help parents with navigation of their kids' development and day-to-day lives.

We decided to utilize our experience and expertise in UX to help the foundation design the app in a way that focused on the actual needs of potential users and their struggles.
"We started working on our application with a vision of what needs it should respond to but we had no idea how to go about it. The workshop with Mr. Maciej from Espeo Software was an amazing journey that took us from the initial idea of ​​the application to a real prototype, which exceeded our wildest expectations. Professionalism, creativity, commitment and a focus on the needs of potential users at every stage of the cooperation were the characteristics that we valued the most at Espeo."

Jolanta Uchman, Co-Founder of Laboratorium Marzeń foundation
You can read more about the structure and the course of the workshop here.
Would you like to organize a product design workshop for your business? Use the contact form below and we will come back to you to discuss the details.