Digital health is likely to become mainstream in the current year, reaching its second stage of disruption. Apps and wearable technology are clearly one of the main drivers of the movement. The digital health wearable market is estimated to be growing at a 17.7% CAGR. With consumers increasingly taking health matters into their own hands, and $4.3B of funds coming into the digital health space in 2015, it might be an avenue worth pursuing for creators of digital health wearables.
Mobile < Wearable
In the last few years, many consumers have turned to their mobile phones for medical help. They use apps to track their stats, consult specialists or use reminders. This trend is likely to continue, as PwC demonstrated in their recent study, healthcare is one of the top mobile trends for 2016. According to the Makovsky/Kelton "Pulse of Online Health" Survey, consumers are very particular about what kind of health aid they seek from their smartphones: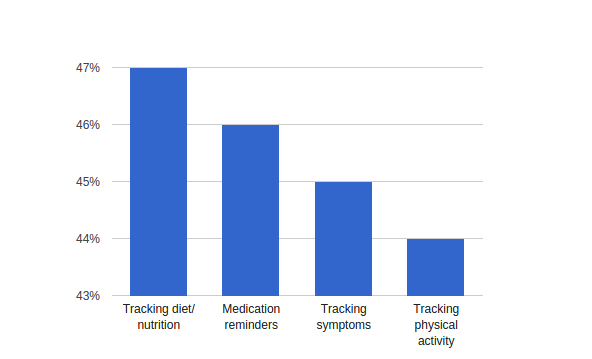 This recent shift to mobile has certainly helped wearables. Many digital health apps can be adapted to and expanded for wearable technology. The fact that wearable devices are designed (as the name no doubt suggest) to be worn, preferably most of the time or all the time, is only an advantage. Very few mobile apps have the capability to connect as intimately with the bodyas digital health wearables with biosensors can.
Wearables = precision
An ITOnline study shows that 79% of Americans are willing to use a wearable to manage health. While activity tracking remained an important element, those surveyed demonstrated a preference for more precise measuring. Their emphasis on the need for symptom-tracking and personal condition/health problem management suggests that wearables do indeed offer more precision and better insight than a smartphone app. What's more, advanced wearables can contribute to the handling of particular diseases. With 86% of healthcare costs being due to chronic illnesses, opportunities lie in their prevention as well making dealing with those illnesses easier for patients.
Wearables = less cost, more personalization
One of the strongest predictions for 2016 is that healthcare might shift more and more into the hands of the consumer. 'Users might trust health apps more than their doctors' – a Forbes analyst predicts. This may resonate even more soundly in countries where healthcare is not state-funded. Digital health wearables – not only those with medication reminder apps, but precise ones offering oxygen, PH or glucose monitoring and similar – may help drive down healthcare costs. A patient can be constantly monitored, and even diagnosed thanks to a wearable device.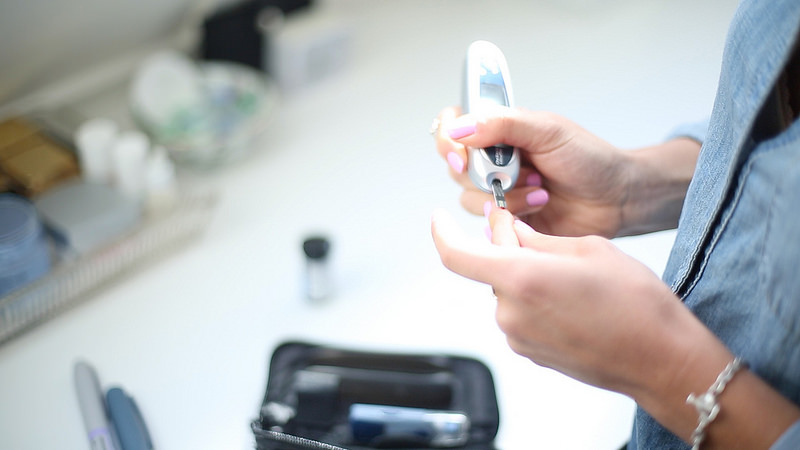 There are big players on the market, from Google (contact lenses for diabetic patients) to Philips (focusing on neurodegenerative conditions), and many of them are already investing in wearable tech. However, smaller producers of wearables can still make an impact, considering wearables were the second most-funded category in digital health in 2015. Where can opportunities lie? Stay tuned for our next article.