The impact of the COVID-19 pandemic on the global economy is without a doubt tremendous. Many businesses, especially the small ones, have taken a devastating hit. Nevertheless, there are industries which note significant growth despite the global circumstances. Which industries are these and what is the reason for their success? Continue reading to find out.
Jump to the industry: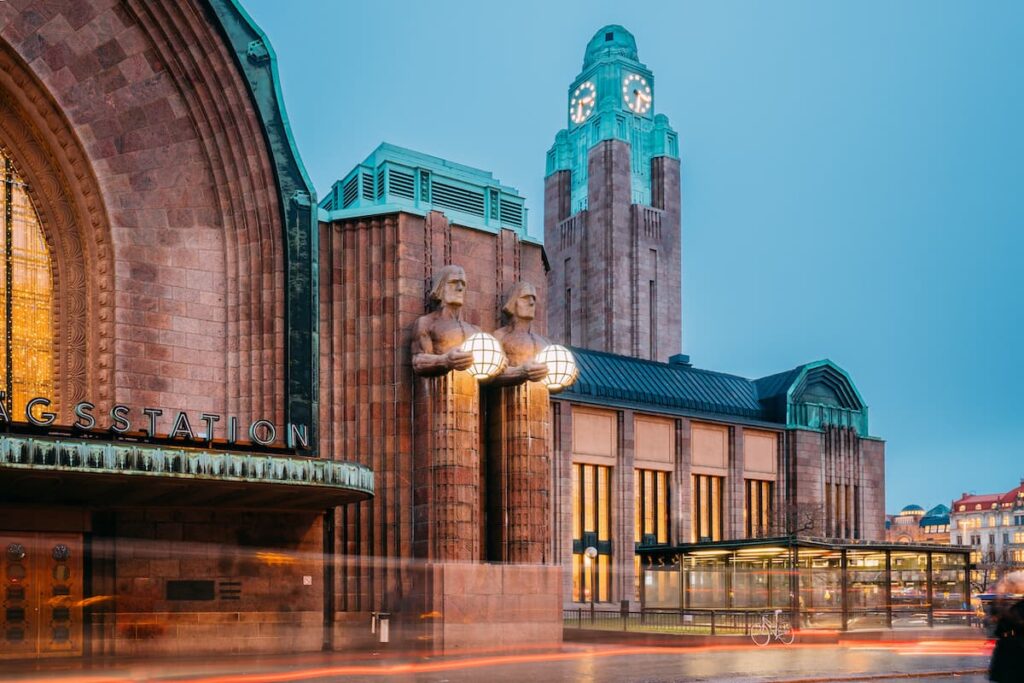 2020 was expected to be a downturn but to the surprise of many forecasts, the economical situation is getting better faster than many believed. A good example is the stock market which after the initial hit, has come back to its prime very quickly. However, it wasn't an isolated incident.
There are a lot of businesses that are growing extremely fast. These are companies that have seen more opportunities than problems in the current circumstances, and are taking advantage of the new circumstances by investing in technology as well as new digital solutions. For us, this development means an opportunity to leverage our expertise: as software experts, we are able to help other companies adapt to rapid growth and maximize business benefits by keeping technical solutions up to date.
These 7 business sectors were boosted by the pandemic:
1. Manufacturing industry
There are many manufacturing companies in Finland that are expanding their operations strongly right now. Many companies in the industry have found that digitizing operations helps them grow their business and compete against Chinese imports. Increased efficiency, optimized data processing, expanded opportunities for innovation, cost efficiency – the benefits of digitization are vast.
Incorporating digital transformation into a manufacturing business' strategy seems like a daunting task but from our experience it is just a matter of partnering up with the right company who can guide through the process.
Espeo Software has helped many companies in this very process. Our consulting expert, Kris Honkola, guides our customers in the implementation of digital transformation by helping companies find development targets where they need to invest and assess the key business needs.
2. Construction and real estate industry
As a result of the pandemic, billions of euros have been left for people at the national level to save. This has led to an increase in confidence in the economy and an increase in consumption. All this has led to growth in the construction and real estate markets. More and more people have bought new homes or invested in real estate, which in turn has increased cash flow to banks and payment intermediaries.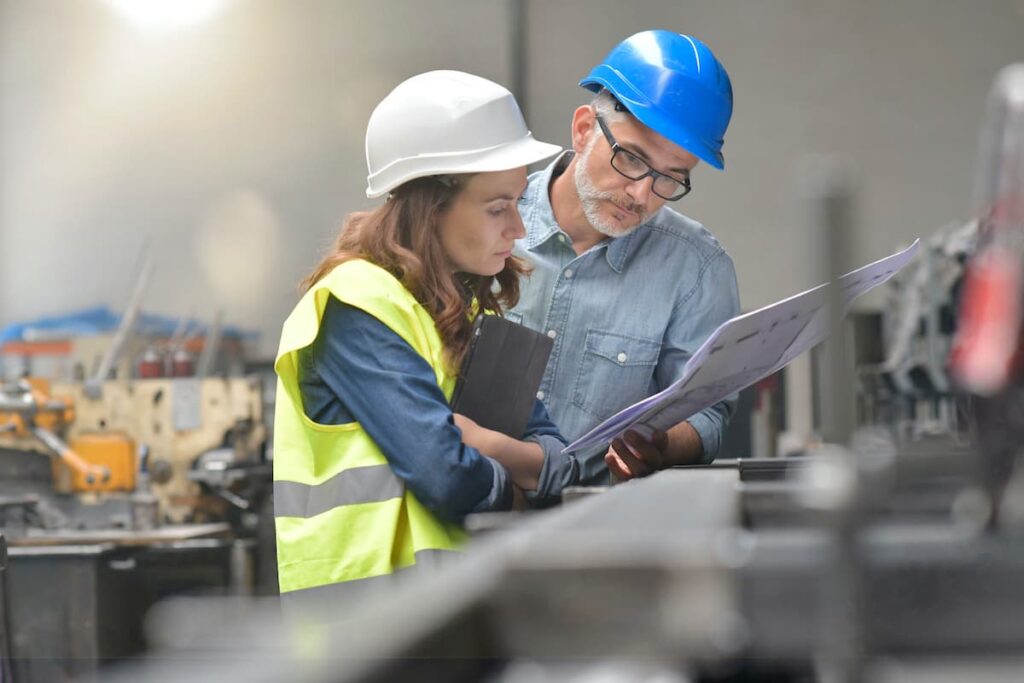 The construction industry has streamlined its operations by investing in technology. The digital revolution applies to all businesses, including construction and real estate. Many construction companies have begun to adopt new solutions, such as cloud-based software solutions to streamline work, drones for easier and more efficient on-site inspections, and robots to get extra labor. Shortcut flats and workplaces is one example of the applications we have implemented. We have been cooperating with Oikotie for more than ten years.
3. Banking and payments industry (IMF)
With the coronavirus pandemic, the banking sector has radically changed its practices. As a result of the pandemic, old business models were rethought, new innovations were developed and digitalisations were increasingly introduced in almost all areas of the banking and financial sector. The International Monetary Fund (IMF) has estimated the world economy to grow by 4.9 per cent, although in the light of recent events, the real reading may eventually be even higher, especially in the West and the Far East.
According to the Deloitte report, banks should invest in new users of digital channels using targeted marketing and engagement strategies. Banks should also invest in digital, customer-centric technology to make the customer experience as seamless as possible.
We have exquisite experience in developing such strategies and solutions for our clients. One of the examples is a flexible recurring payments module that we have built for Intelligent Payments Group. You can read more about this project here. ​​
Want to estimate a project? Let us know!
4. Clean-tech
The coronavirus pandemic has changed the way people behave. Technological developments must take this into account, for example, in the fields of renewable energy and cleantech. Renewable energy-oriented companies are investing heavily in digital innovation, and governments are supporting this development.
An example of a cleantech company that has invested in digitalisation is the Finnish company Ensto, which develops and implements electrification solutions for electricity distribution and buildings. We helped them develop software for the electric vehicle charging stations. To find more insights about our joint project, click here.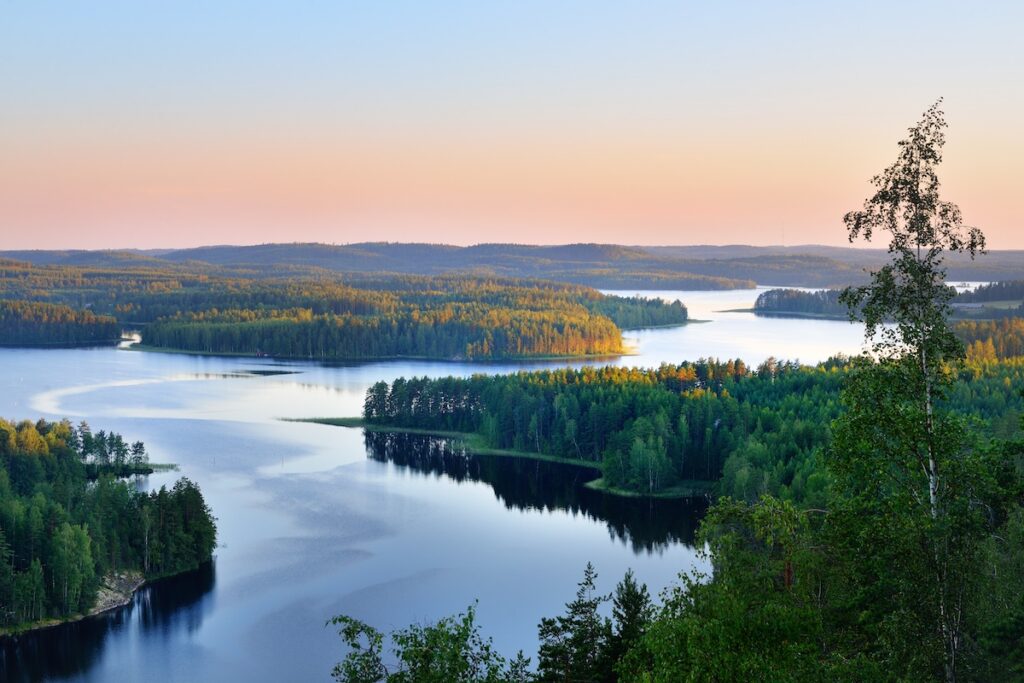 5. Electric vehicles
In 2020, European car sales shrank by 22%, according to a study by the International Energy Agency. At the same time, new electric car registrations more than doubled to 1.4 million units, raising their total share of cars to ten percent. In Norway, as many as 75% of all cars are already electric cars. Until two years ago, the number was a third lower. Similar trends are emerging in other countries. This creates a huge potential for the electric car industry, but also the challenges in terms of, for example, car manufacturing technology, charging point infrastructure and remote updating of car software.
Internal combustion cars are mechanical devices, but electric cars are practically mobile computers, so all solutions are made primarily in software. The constant growth of the electric car market creates a growing need for various electric car software, and Espeo Software can implement them.
6. Retail market
With the coronavirus, millions of people around the world switched to telecommuting, thereby reducing travel costs and consumption. The savings of many people have accrued as a result, which in turn has led to new opportunities to invest savings. As a consequence, many companies, especially in the trade sector, have grown. At the same time, however, these companies also need to adapt to the changes in consumer behavior brought about by the pandemic. Consumers are increasingly moving to shopping online, so investing in digital solutions is vital to stay competitive.
The Business Value Assessment Workshop is our method when we set out to digitize a customer's business. It improves cost efficiency and competitiveness and attracts new customers.
7. Healthcare
Perhaps of all sectors, the coronavirus changed health care the most. Traditional operating models needed to be renewed quickly, and the health sector has invested heavily in new solutions.
As movement restrictions and safety intervals came into force, face-to-face meetings were reduced and health care providers had to adapt quickly. Remote communication between a doctor and a client has become enormous during a pandemic: in 2020, communication in Finland was handled remotely up to ten times more often than in the previous year.
This change is expected to remain a permanent part of the implementation of health services in the future. It is becoming increasingly important that digital services to make appointments, medical services and other care services work seamlessly. Healthcare providers need to take into account the growing needs for digital services as part of their strategy.
Make sure to check out our Medtech Oasis: Emerging healthcare trends in UAE ebook which discusses the trends for telehealth in more details.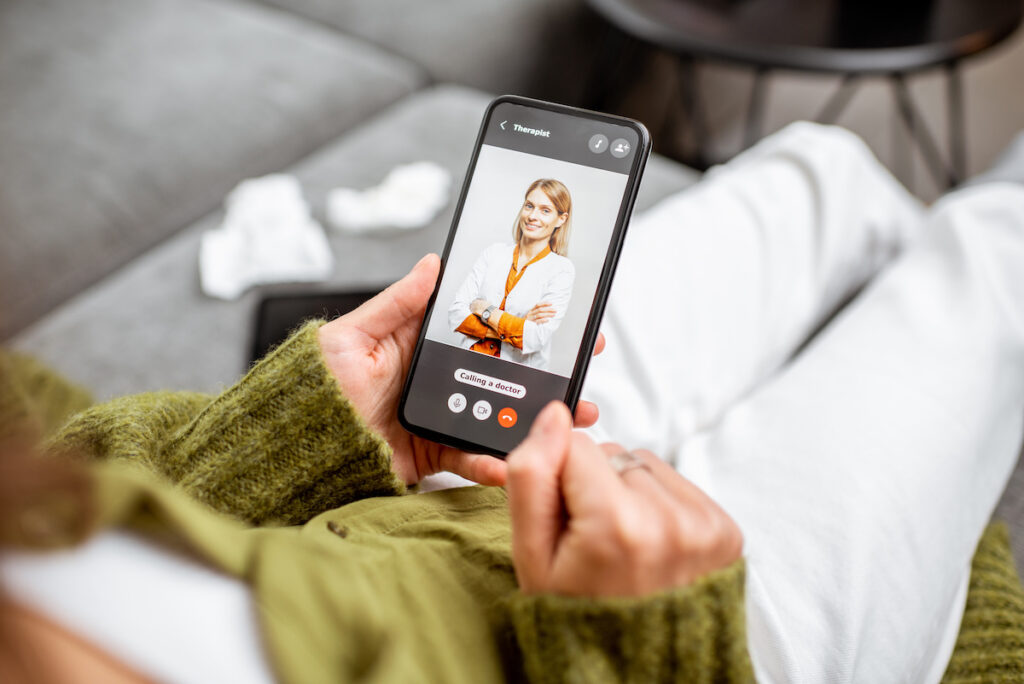 Considering outsourcing?
Experienced and knowledgeable software developers will be needed more and more in the future as companies grow and adapt to new conditions.
Espeo Software has been developing software for Finnish companies as an outsourcing partner for more than 13 years. Over the years, we have refined our way of working as efficiently as possible, and based on our extensive experience, we are able to manage outsourced software development projects efficiently and with a secure approach. Our sales and consulting team in Finland, together with our Polish software experts, guarantee a high-quality service and a high-quality end result.
And what is our comprehensive experience? Aki Inkeroinen, Director and CEO of our Finnish subsidiary, has more than 30 years of experience in implementing business-critical ICT solutions in the Finnish business world, and our business consultant Kris Honkola has been guiding companies around the world for the same time. It gives you a total of 60 years of a know-how that your company can access.
Are you experiencing growth in your business but don't know how to use it to your company's benefit? With our vast scope of experience we can help guide you through the process.
Leave us a message and one of our experts will contact you to discuss details.