We were impressed with what we'd heard about The Next Women: a program for female entrepreneurs that culminates with an international pitching competition. The big names were clear about one important thing: those women are worth investing in. How so? We decided to join in, take a good look and see what Espeo could do for them. Here's how it went.
What is this about?
So say The Next Women themselves: "Every year over a 150 women-led startups apply, pitch, and train to become number 1. Our last 4 winners closed a €500.000 to €750.000 funding round within 9 months after their victory" – not bad at all, huh?
Even those who don't make it to the semifinals benefit from great advice and feedback during the programme. The semifinalists get exposure, a chance to get funded – and the winner gets all of that plus the cash in the form of a convertible loan to fuel her business. But there's something to gain that we haven't mentioned yet: a confidence boost, and the feeling that what you're doing is right. To put it simply, it's a friendly environment for strong women with good ideas.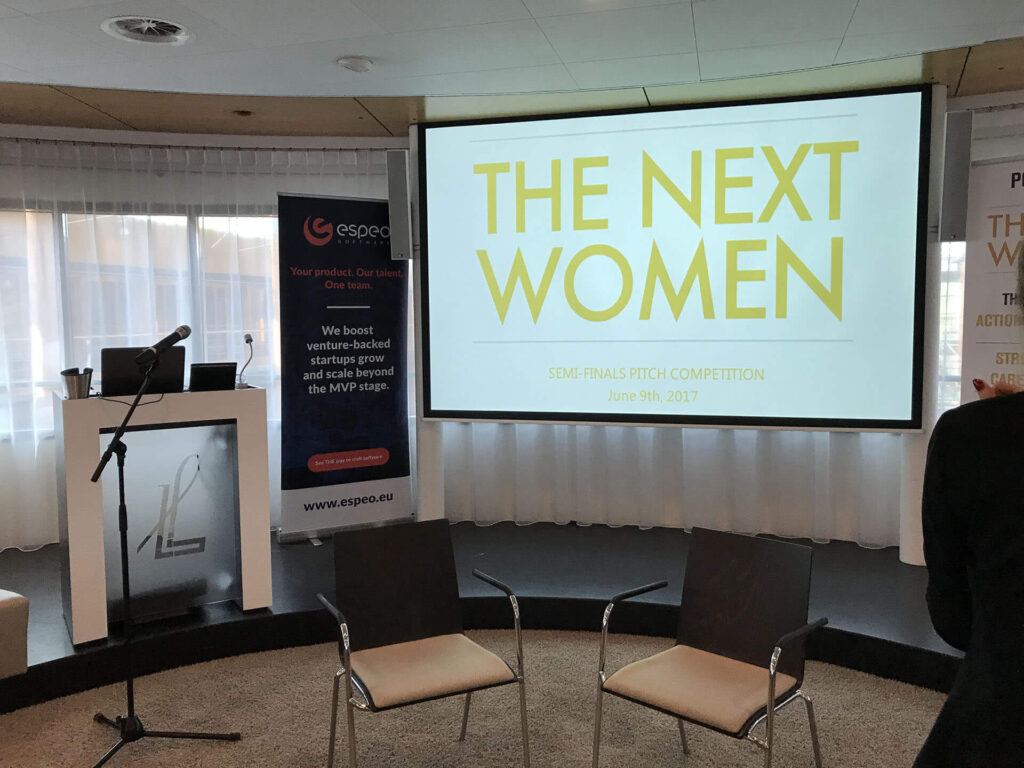 the stage is set
'A palpable sense of money was felt around the room'
While the entrepreneurs had a solid grasp on business and marketing, we saw a niche we could fill from a technological perspective. On top of the €€ promised to the crème de la crème, we offered our own prize. We decided the development of a stripped-down but high-quality MVP would be the most concrete form of support for a young business. But first, we had to choose the most promising product. So, Espeo's Paul sat down with 6-person jury to help judge the semifinalists.
The judges were all specialists in their respective fields. Paul's eye was especially focused on the scalability of the solutions, and how innovative they were. The strong voices in the panel were the investors. It was, therefore, no surprise that the pitches focused on the most down-to-earth issue of all: how is the product going to make money?
This was the difference between The Next Women and many other pitches we've been to. The founders were well-prepared for the hardest questions, with five-year plans and concrete cost estimations. Very impressive!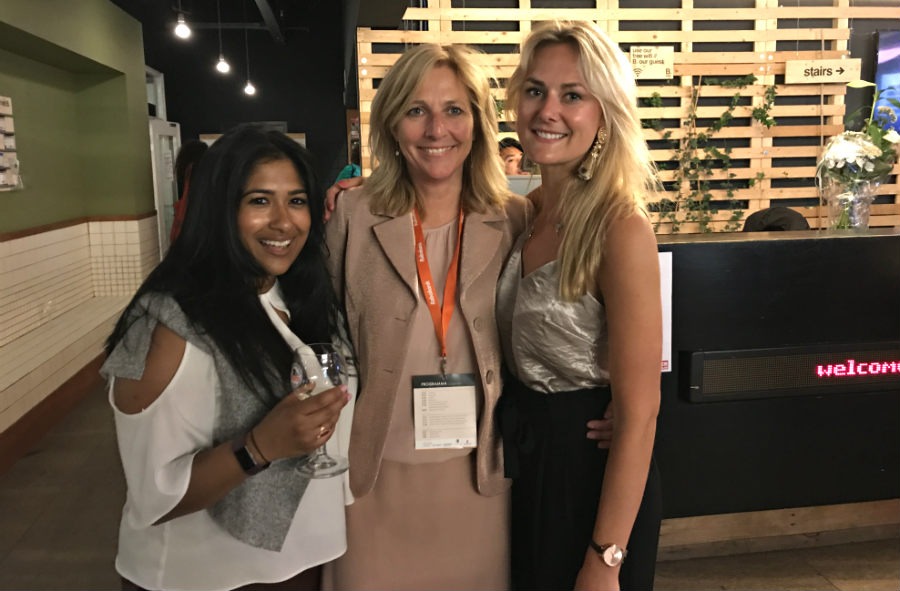 Farah and Sarah of Hanx with Simone, The Next Women CEO
Ready? Pitch!
Amsterdam hosted semifinalist contestants on Friday, June 9th, and boy, was it quick. Just 3 minutes to pitch, and 3 to answer questions (and no softballs were they!). The contestants were carefully picked from local pools of Amsterdam, Paris and Tunis, and had received training beforehand (think lady-boss bootcamp: funding, finance, storytelling and pitching). Monday was THE big day, with 'winner pitches'. The votes were split between the jury and Facebook voters. Congrats to Claire Chabaud and her innovative 3D-printed Endeer lingerie for grabbing the top honours.
We gave our special MVP award to Farah and Sarah of Hanx. It was well deserved – they're professionals in their field, and gave a solid pitch. Hanx have got big plans to develop their luxury products for women into something akin to the Dollar Shave Club. We quickly figured out we'd be a great match for them with the technologies we specialize in. Hanx is a more complex platform rather than your run-of-the-mill online shop. It's going to be more personal, including personalized purchases, newsletters and various cool features – and there'll be a mobile app. We are convinced our strengths are going to complement their business so well!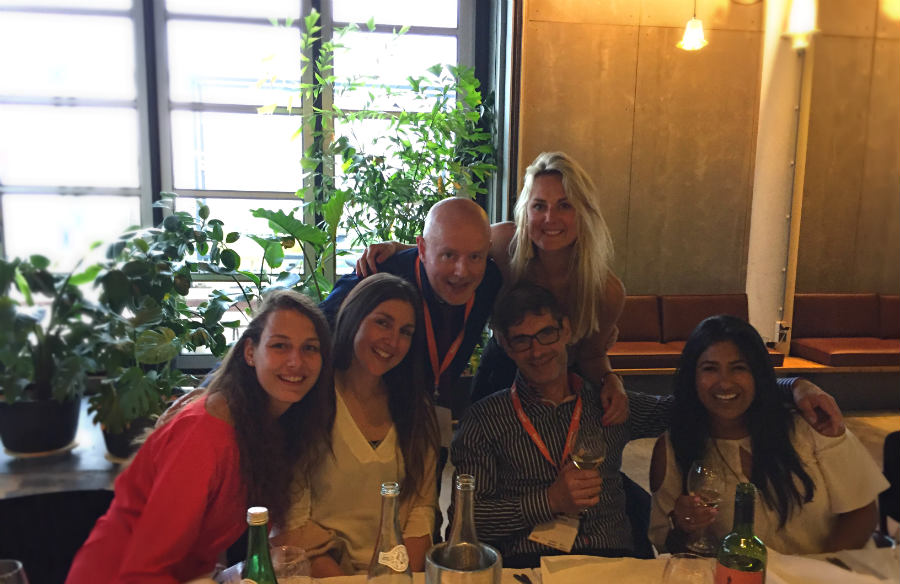 Time to let our hair down (well…)
The Ladies and the Prince
There's more to the event than the pitches, and the event boasted a solid lineup of speakers.
David Allen (yes, that David Allen!) was there, talking about, well, getting things done – and he's brilliant at it. Good time management is all about defining, automating and managing your tasks.
Of course, there was a lot of inspiration coming from other women entrepreneurs and public figures. Many issues that concern women founders were touched upon, from the visibility of female entrepreneurs in the media to the importance of posture and body language.
We can't forget to mention the Prince! Prince Constantijn of the Netherlands chaired an interview with last year's winners. He's no stranger to business, as he's the special envoy to the Startup Delta initiative that's focused on helping startups grow.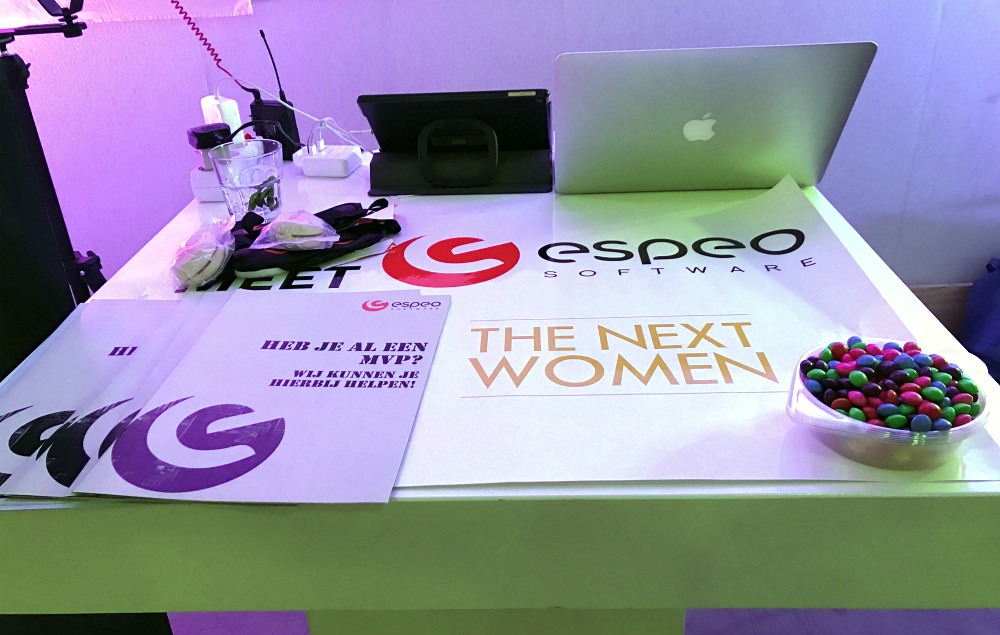 that's us!
It won't stop here…
Pitching, talking, networking, showing off at our booth, and running a startup competition – we were busy in Amsterdam. What's more, it was great to find a connection with Embot (we're Sanoma folks too, since they're our customers, plus chatbots are our thing as well!). We loved Shleep Better, and we applaud Suzanne and Sprinklr for a great pitch. A special shout-out should go to Melissa (or Dj Mellicious!), who was responsible for timing; jury deliberations and the smooth running of both events.
There are talks of expanding the Next Women initiative to other cities, and we couldn't be happier if it works out. Espeo is a proud partner indeed! There are never enough places for brilliant female entrepreneurs to flourish.