Measuring app's success helps you keep track of its performance and valuation for your app. There are different metrics you can use to measure the app's success. However, you might also consider using analytics tools, which provide more credible results by eliminating the human error.
Before deciding which analytical tool is best for you, it would be a good idea to learn about different types of analytics tools and how they operate, this knowledge will prove beneficial to make an informed choice.
Basically, there are major types of analytics tools; marketing analytics, in-app analytics and performance analytics.
1. App marketing analytics
This type of analytics helps you discover ways to monetize your app. How do users discover and learn about your app? Do they find it while browsing an application store or maybe somewhere else, e.g. on other websites?
2. In-app analytics
In-app analytics focuses on user behavior within the application. What do they do once they have opened your app? Do they, for example, click on the ads? The data you collect and analyze concerning your users will be huge help in the post-publishing development phase of your app. This could give you an insight into the most frequent and most valuable users.
3. App performance analytics
App performance analytics deals with the mechanical part of the application. The tool identifies factors and malfunctions which cause your application to crash. Which devices register slow crawl and so forth.
This kind of analysis plays an important role because without it the app would be doomed.
How to go about selecting app analytics tools? There are many factors to consider, some are basic such as:
Key features – Some features are universally provided by most platforms. What makes this particular tool stand out? Does it offer A/B testing, for example?
App needs – What kind of analytics do you need? If your app is very original then you might want to consider customizable metrics instead of the standardised ones.
Level of support – Will the tool be helpful and reliable when things go south? Do they have an active customer care?
Size of SDK – How easy is the implementation process? Remember to choose the one that is simple to implement and not too complicated to master. Some SDKs can slow your app down and, as a result, reduce its performance.
Cost – You can find platforms in various price tiers. Choose the one that is within your budget but also has all the features that you need.
Bearing all these elements in mind below you will find a list of top 5 app analytics tools.
1. Google Analytics for mobile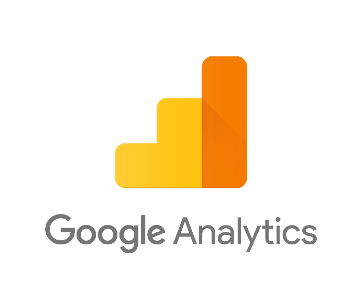 Digital marketers may know Google Analytics as a website analytics tool but what they may not know is that it can be used as an app analytics tool. Some aspects such as user engagement can be tracked and measured with Google Analytics providing a very deep and valuable insight into the app visitors' behaviour.
Google offers in-app analytics for both Android and iOS.
Pros of Google Analytics
Helps to understand the app user characteristics, traffic sources and volume
Shows what actions your users are taking
Measures in-app payments and revenue
Customizes reports specific to your business
Visualizes user navigation paths
Chunks and structures your data to understand different user groups' behavior and enables you to isolate the user behavior thanks to the User Explorer Report
One major disadvantage of Google Analytics is that it's not the most user friendly tool to use. It lacks support service in case something goes wrong, so you'll have to go through tutorials and search for answers on your own.
2. Flurry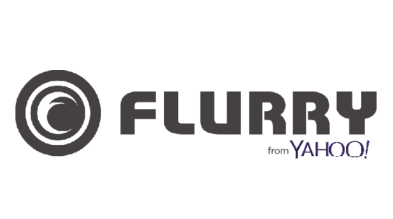 Flurry.com has been acquired by Yahoo Developer Network and is now the oldest mobile app analytics tool. It comes with many advantages and is absolutely free for iOS, Android as well as Blackberry. Flurry offers basic features necessary to manage and monitor the performance of your app.
The tool enables you to view the user's experience in real time and as a result an insight into the user's behavior.
Pros of Flurry:
Provides user acquisition analytics
Displays data on the number of app sessions
Gives an accurate volume of active users, the demographics and frequency of use
Monitors add performance
Offers funnel management
Measures app retention
3. Mixpanel

Mixpanel has gained the trust of AirBnB, WordPress as well as match.com users. One of the strongest points of the tool is the installation speed, which is just under ten minutes. In addition, it is filled with analytical tools. Mixpanel supports both iOS and Android.
This particular analytical tool has a free plan as well as plans going up to $999 per month.
Pros of Mixpanel
Offers A/B testing
Gives app retention performance reports
Provides activity feeds and enables you to track revenue
Provides people analytics
Funnel management
Targeted push messaging is enabled
Measures retention rate
Although it is a freemium, it is worth noting that the free version is limited to 25,000 data points per month.
4. Appsee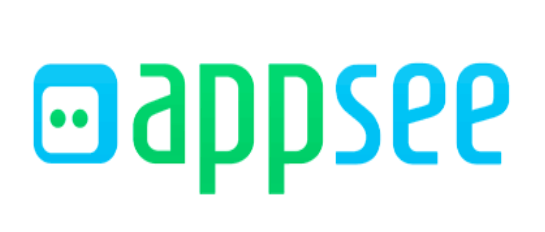 Appsee offers developers qualitative mobile app analytics. The insights are visual and may include videoing user behavior during sessions. This includes every action and activity carried out by the user, it is automatically captured and tagged by Appsee's technology. It has been recognized by Gartner as the leader of qualitative analytics.
The touch heat maps allow developers to see in-app user behavior comprehensively. This includes small details such as swipes which are displayed in color-codes. This app offers a 14-day trial after which the tool rolls into the premium version.
Pros of Appsee
Seamless integration (5 min)
Touch heat maps
Records user sessions
Provides crash reports
Offers retention analytics
Action cohorts
Retention analytics
Cons of Appsee
There is no freemium, just a free trial
5. Localytics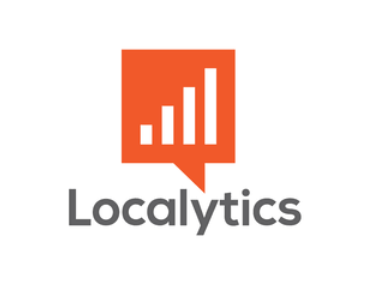 If you are looking for smart targeting of your audience as well as marketing automation, then Localytics is you for you. It offers a diversity of features, both traditional and modern ones. Apart from the app analytics tools, Localytics is known for its personalization capabilities, which are achieved by targeted in-app messaging and push messages.
It also helps you re-engage with those who have uninstalled your app in order to convince them to come back and reinstall your app.
It comes with both free and paid subscription plans tailored to your needs and budget.
Pros of Localytics:
Uninstall Tracking
Targeted in-app messaging
Push messaging
Funnel management
Life-time value tracking
Retention analytics
Enables A/B testing
It is worth noting that there are no funnels in the free version.
Conclusion
Technology evolves every day. Therefore, new app analytical tools are introduced every day. If you consider the criteria that the app has to meet, then the question which one to choose in this diverse and large market shall be an easy one. Choose the one that gives you the features which you need but is within your budget. On top of everything, choose the one that is easy to navigate. The above top 5 mobile app analytics tools have various features – so the choice is yours.
See also: