Currently, people migrate for many reasons, such as for work, family, or economic aspects. Surely, moving to another city, or even to another country often causes stress and fear of the unknown. However, at the end of the day, it is worth thinking about the positive aspects of relocation, especially when it comes to work, which could turn out to be much more. At Espeo Software, we are open and willing to welcome new team members from all over the world.
After all, you may find that relocating to Poznań, where the company's headquarters is located, is the best decision you have ever made. Why? Read more and find it out.
In this article you will find: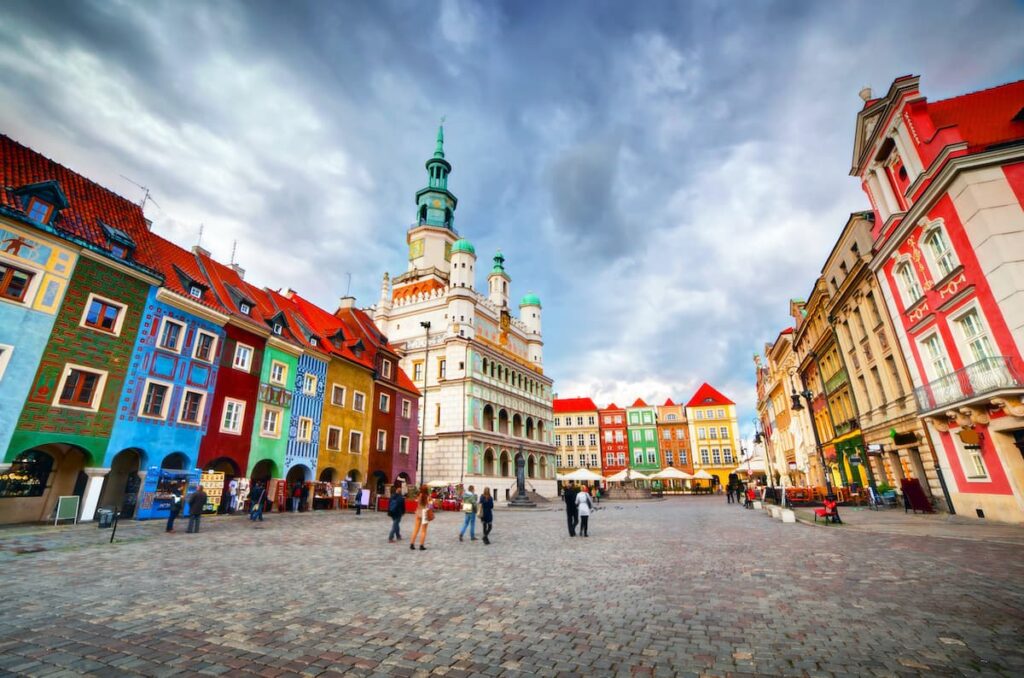 Relocation – what's there for you?
Why is relocation something you shouldn't fear? These advantages of relocation should reassure you:
1) Relocation can broaden your horizons
Starting work in a new place is associated with new projects, learning about a different work style or different strategies. In addition, it is often also connected with wider possibilities of getting more workshops and certificates as well as using more advanced technologies. It only works to our advantage, broadening our horizons and skills.
2) Company's help in the process of relocating and settling
Moving on your own is difficult. However, when you relocate for work, in most formal and technical matters, you will get help from the company you are coming for. For instance, at Espeo Software we help new employees find accommodation, open a bank account as well as help with many formal matters from the moment they decide to move.
3) Relocating gives you an opportunity to travel more and visit new places
Relocating does not only mean getting to know the destination city, but also having a better access to other cities and even nearby countries. Maybe from this place you will find cheaper flights to the country you've always dreamed of? After all, the decision to move to one place opens the gate to getting to know another parts of the world and thus experiencing completely new things!
4) The opportunity to experience new cultures and traditions
If your relocation takes place to another country, you will undergo completely new cultural experiences and be able to try traditional meals from a given part of the world. You will gain friends with different cultural codes and their traditions. As a matter of fact, these relationships can turn into friendships that'll bring something worthwhile into your life. Important to realize is that those experiences are not possible only by moving to a new country. Even relocation to another city allows you to get to know the traditions prevailing in that city or region. By moving to Poznań, you will get to know not only the Poznań dialect but also traditional dishes from the Wielkopolska region and the amazing history of this city.
5) Last but not least – the relocation package
Some companies offer special packages for new employees who decide to relocate. This makes it much easier to start in a new place and relieves the new person from many costs associated with moving. In Espeo, it is a bonus of up to PLN 6,000! Thanks to this, you don't have to worry about any unplanned and unexpected expenses.
Relocation from our developer's perspective
We asked Aleksei, our Blockchain Developer who relocated from Russia to work with us, what his perspective on relocation is:
"First of all, it is kinda like resetting your everyday life. For some period of time even regular visits to the grocery felt "new" and adventurous: new language, new products, new rules, costumes etc. You realize that some of this new stuff is better than where you come from, some things are worse, maybe more annoying, so your general feeling is a combination of both pros and cons. In addition, learning new languages is something I enjoy doing as a hobby, and the relocation gives me an opportunity to do it on a daily basis. Nevertheless, it's normal to sometimes miss how easy it is for you to communicate naturally with people speaking your native language.

When it comes to Poznań in particular, I really like the scale of the city – it's not too big, not too small. You have everything you would expect from a city but not having to suffer from the consequences of living in a megapolis – like hours of commuting and overpriced rent. Moreover the bike infrastructure and lake nearby is also something I enjoy a lot. The geographic position is also a big plus after both Russia and northern Finland where there are no other cities for hundreds of kilometers. Here I can travel very easily to most of Europe and that's amazing and something I probably have not fully grasped yet."

Aleksei Shcherbin, Blockchain Developer at Espeo Software
Poznań in a nutshell
Have you ever wondered what it is like to live in the capital of Greater Poland? We are sure you will love this city! Poznań has many traditions that are visible at every step. Being the capital of the voivodeship, it also has a lot to offer for everyone.
Some facts about Poznań:
City's size: 261.91 km2
Current mayor of the city: Jacek Jaśkowiak
Population: 533,830
Number of universities: 27 (including 8 public universities)
Green areas in Poznań cover almost 27% of city terrains! Including 47 public parks with an area of 344 ha.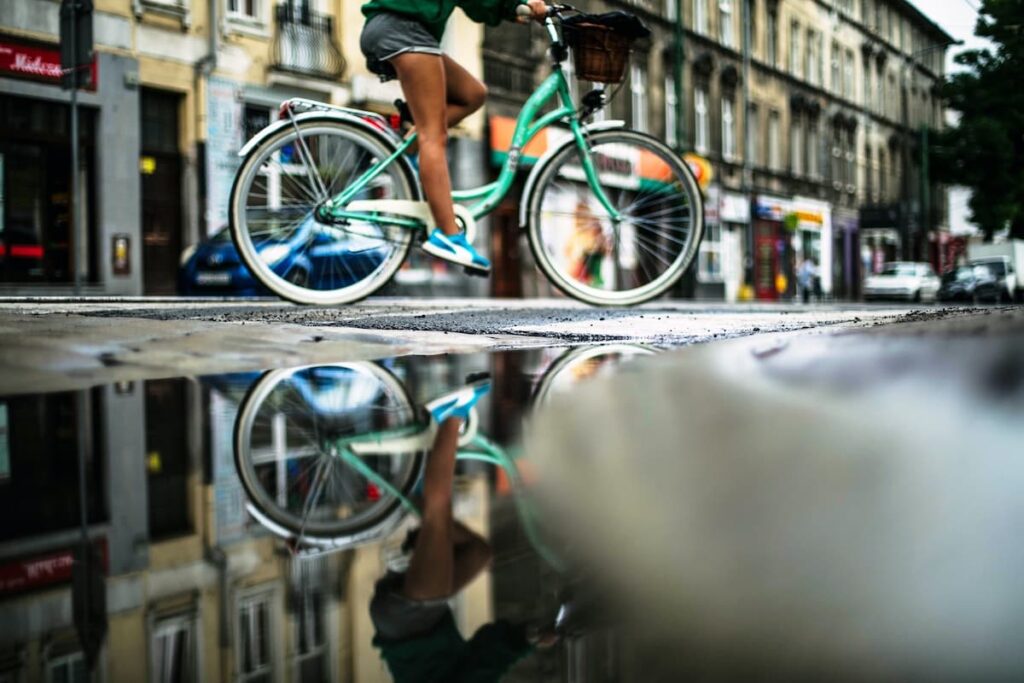 Relocation to Poznań: moving around the city
1) Public transport and mobility companies
In Poznań you can travel by both buses and trams. The full map, timetables and ticket prices can be found here. When coming for a long time, it is worth getting a PEKA card, the Poznań Electronic Agglomeration Card, with which you can use many functionalities of public transport, often at attractive prices. More information about the PEKA card can be found here. If you want fast transport at a time of your choice to a specific place, you should install the Bolt or Uber application. Through this service, you can order a driver to arrive at the exact spot where you are. Payment is made using the card attached to the application. Everything is easy, fast, and convenient!
2) Electric scooters
Do you want to avoid traffic jams while moving faster than on foot and get to many places that you can't access by car? It is possible with electric scooters! You can easily borrow them for minutes through one of the mobile applications: Bolt or Lime. In order to rent a scooter, you need to locate it on the map in the application, and then in the city space. Click on the scan button at the bottom of the app and look for the QR code on the steering wheel. The rental costs about PLN 2 for starting the ride and 50 groszy for each minute.
3) City bikes
You don't have your own bike but you enjoy this form of commuting? Use Poznań City Bikes. Just install the PRM application on your phone, create an account and that's it – you can start to actively explore Poznań. You will pay only PLN 1 for a 30-minute drive! More information can be found here.
What is the best way to reach Espeo Software office when you come to Poznań?
1) From the Main Railway Station:
The easiest way to get there is by tram (line 6) from the "Poznań Główny" stop. The destination stop is "Baraniaka".
2) From the airport:
The fastest way to get there is using taxis or applications like Bolt or Uber. Reaching our HQ by public transport will be slightly longer. If you choose the public transport, go to the "Kopciuszka" stop, take the bus number 159 there. Then change at the stop "Swoboda" to line 191 and two stops further ("Ogrody"), change again, this time to the tram line 17. The destination stop is "Baraniaka". Finding the right connection is easier with the Google Maps or JakDojade app.
Accommodation in Poznań
1) Short stay:
Hotels – Poznań offers a wide variety of hotels that are the easiest and safest to book through booking.com. Everyone will find something for themselves at the right price.

Airbnb – thanks to this service, you can rent an apartment or room directly from the owner. By booking your stay through airbnb you can feel at home wherever you are.

Dormitories – many dormitories offer renting rooms for tourists at very attractive prices. It is worth taking a look at the offer of Polonez private dormitories or of the Poznań University of Technology.
2) Long stay:
The easiest way to rent an apartment for a longer stay is using internet portals. The most popular are Otodom and OLX. Renting a room is about PLN 1000 / month, while studios are about PLN 1500 / month. In addition, it is worth checking Airbnb for apartments, as many owners make their properties available for long-term rentals at very attractive prices.
Ready to join our team in Poznań? Check out our open job positions!
In the next part of this article, we will share more details about the entertaining part of living in Poznań.