'Entrepreneurship is declining within our home country of the United States. As of October 2016, businesses popping up in America are nearing a 40-year low. Of those, the success rate for startups are quite low. This is a problem. Period. An issue that I believe needs to be solved, not just in America but around the globe. Entrepreneurship doesn't have to be this difficult!'
Dakota Gallimore is the founder and CEO of Dreams.Build, a one-of-a-kind crowdfunding platform. Espeo completed the project in December 2016, integrating a scalable payment and currency conversion system. I reached out to Dakota with some questions about the struggles entrepreneurs are currently facing, and about his plans: from creating a 'Blockbuster for entrepreneurs' to solving world hunger.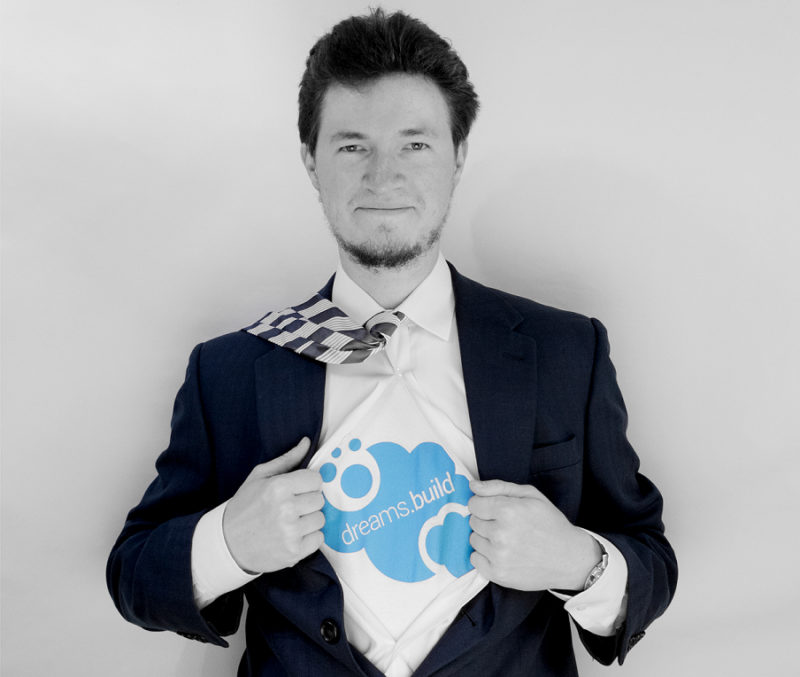 Are things really that bad for entrepreneurs these days?
There is no doubt that starting a business is tough. Startups have to deal with ever-increasing government regulations that are vaguely written, as well as new tax burdens. At the same time, they also have to create a product users will want. That's a lot to accomplish when we're talking about bootstrap businesses, where every penny counts. Most bootstrap companies/startups can't afford to hire CPAs or large lawyer firms to help them navigate these daunting tasks.
So the big question – is crowdfunding still really doing its job?
You'll never take the ups and downs out of starting a business (and you shouldn't). However, I believe you can drastically reduce the strain on new companies, allowing them to focus on what matters: their products and consumer relationships. Crowdfunding plays a significant role in this regard. It's an industry with a sole focus of helping ideas become a reality. It allows bootstrap startups to create professional corporate level products.
Even then, you see crowdfunding projects that mount difficulties both after and before funding. This is a complication that should not occur. Entrepreneurs have all of the tools available to them to be successful in the modern day, but they're spread out across thousands of locations. Just finding tools can be a real pain.
I believe you've analyzed the pain points quite thoroughly. How can the crowdfunding system be improved?
secure funding for entrepreneurs and growing startups in an uncertain marketplace – we did that by providing a global platform for ideas and rethinking how well can funding can work best
aid in the product validation process – by offering up a community hub where innovators around the globe can come together and relay thoughts on ideas.
solve problems of time and effort – like a one stop shop for entrepreneurs, using data and proven methods to ensure every startup or individual has the means to accomplish anything they want.
Let's focus on you personally. When did you get the idea for dreams.build?
The idea came to light as I was wondering what I wanted to do with my life, roughly as I was ending my Sophomore year at The University of Virginia's College at Wise. I was learning different programming languages during classes and teaching myself mobile programming every moment I wasn't in class. As I looked at all of the apps on the Android marketplace I wondered… what if each app donated one dollar to solve world hunger? I mean, we could solve world hunger for at least a day with that. Thus what would later be named as Dreams.Build was born.
I found crowdfunding, an industry literally based around helping people. Flash forward four years and a TON of research later, what started as just an idea is now deployed in 23 countries around the globe.
Why did you choose Espeo to get that dream going?
I chose Espeo for their expertise and excitement to get it done. We were currently having issues with a software development firm in Chicago when we found Espeo. As conversations grew between Espeo and I, it became clear that they aligned with what we wanted to accomplish going forward. This was something I highly valued when looking at a firm and I'm glad I chose Espeo.


What was the biggest technological challenge that Espeo dealt with?
Since we're a global platform, handling currency conversions and bank deposits in multiple countries was a must. That's rather unlike a normal online store, which only has to keep track of currency conversions when someone purchases a product. We have to keep track of currency conversions at the time someone pledges to a specific project, but again for the same order when the project closes funding and funds are processed. This is an intricate problem to solve in a cost effective manner but Espeo helped in coming up with a solution to tackle this.
They helped us build in a currency conversion system that would get conversions down to the second a user visited the site. This same system worked flawlessly with our specific payment processor (Stripe). It was built in such a modular way that it can be used for other payment processors with minimal work.
So, how does your system operate?
Our platform services entrepreneurs in 23 different countries in over 130+ currencies. We can accomplish this by having our system handle currency and language conversions for our users in real-time. This allows a business owner in Wise, VA wishing to expand their business, reach potential sponsors (therefore funds) in Great Britain, Hong Kong, or any other country.
Entrepreneurs and startups can offer up rewards like T-shirts or their products in order to raise funds. This is advantageous to entrepreneurs looking to make their dream a reality without having to give up equity to do so.
We spent over four years of research into the industry to ensure meaningful features made it into our minimum viable product. These features being a new funding model named Two-Stage Funding, an integrated community hub, and digital files support. In keeping with why I started this in the first place, we actively donate 5% of our monthly revenue to well established charities every month.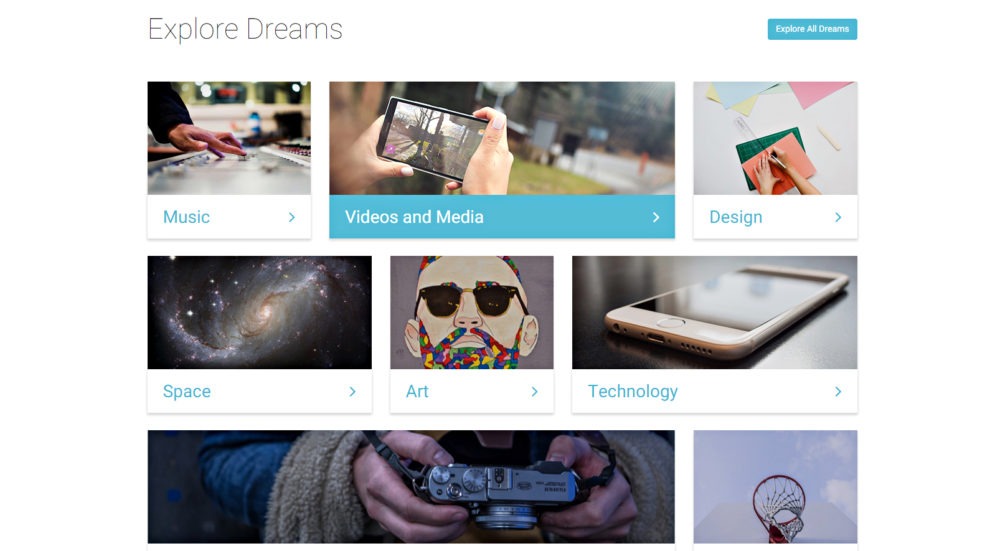 Where do you expect and hope your business to be in the future?
Currently platforms just handle funding and leave the rest to entrepreneurs to do. We want to create a crowdfunding ecosystem, a Blockbuster for entrepreneurs if you will. Walk in with an idea and leave with a game plan, with the resources to achieve it. Best of all, as these entrepreneurs become successful, they aid non-profit causes around the globe.
Supporting a good cause – that's something we love too. We'll be focusing on that topic exclusively soon. How can startups help out those in need? Follow us on Twitter to stay up to date!