Nearly all industries have improved their efficiency through the use of geolocation. When it is combined with big data it allows for greater client satisfaction including more individualized customer experience, better targeted marketing and enables you to learn more about your own company.
Geolocation Apps & Big Data
Geolocation is most commonly used in marketing for geofencing, which targets clients who enter a certain location or area. This is often seen in shop apps which recognize when a client is near one of their stores and will then send them special offers, discount coupons, or other promotional information.
In similar vein big data analyses purchases to change or improve offers to better suit the needs of the consumer and allows a company to make their own products more attractive than those offered by the competition. For example a retailer can send special promotions and offers to a client whilst they are shopping in a competitors store. Equally, offers with a small time window can be sent to customers who are currently shopping in one of the company's own on-line stores. This last example utilizes Beacon technology which works like geofencing but on a smaller scale, i.e. tracking the exact location of a client in the shop.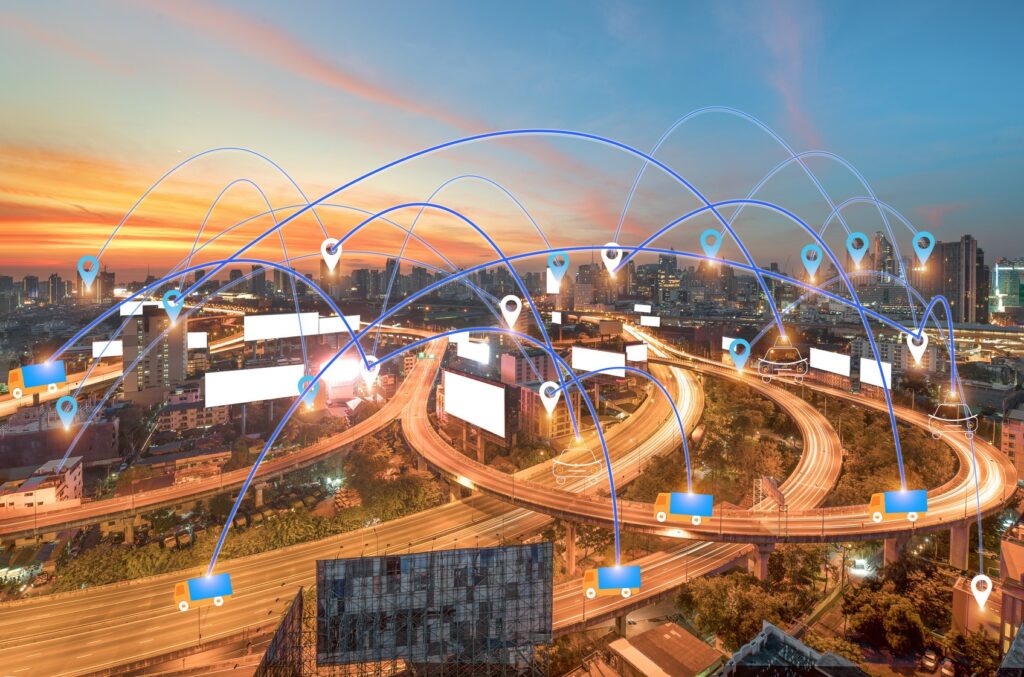 Transportation and Logistics
Geolocation is indispensable for transportation and logistics where it is able to get the most out of the huge amount of data produced. Applications utilizing geolocation collate information about traffic jams, road works, quickest routes and allow for the communication of current locations and delivery times between the customer and the service/goods provider. For example, the client can keep track of the person who is delivering his food, and conversely a restaurant can also know exactly when the customer arrives to collect their order. Even within companies it is possible to create more realistic schedules and production timelines based on geolocation information shared between employees.
Check out some of our best app design ideas: simple, plain and effective
Social apps
Geolocation has also become an integral part of many social apps allowing users to leave digital markers as they use restaurants, hotels, and bars so that they can rate their experiences and leave comments for other customers. This also provides increased levels of user engagement as most recently exampled in the huge success of Pokémon Go which showed the possibilities of augmented reality making old forms of advertising suddenly come alive. The same technology can be applied to museums, galleries and other architectural spaces to create virtual tours and even help people negotiate other public facilities such as hospitals or government buildings.

Summing up
Geolocation and its various applications are constantly improving, just as are the analytic tools used to interpret and apply the information produced by it. However, it is worth mentioning security concerns that are inevitably produced by the collecting and use of such data. In this regard we should only ask for information that we really need and we should be always transparent about how and when it is to be used. In this way users can always feel safe using our products and can make informed choices on whether or not to disable location on their app.
Want to know more about Espeo? Read about our services HERE.
See also: