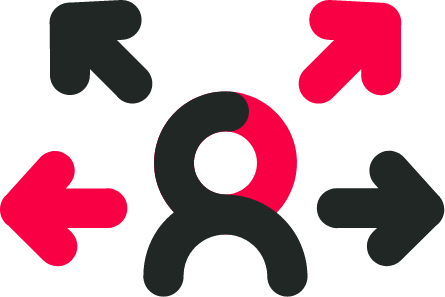 nearshore and offshore software development
We know what you're struggling with
We're software developmentcompany for mobile & webapplications. Born in Finland, with a development center in Poland and offices in Helsinki, San Francisco, and Poznan, Espeo Software has built a global outreach to be close to its customers and available in each time-zone
We know what you're struggling with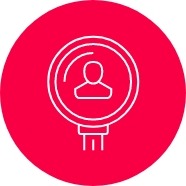 HR problems: the
challenge of recruiting
(and keeping!) a high-
quality workforce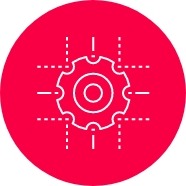 Technologies that
aren't necessarily
ideal for your
product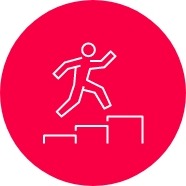 Lack of procedures
to help you efficiently
deliver new
functionalities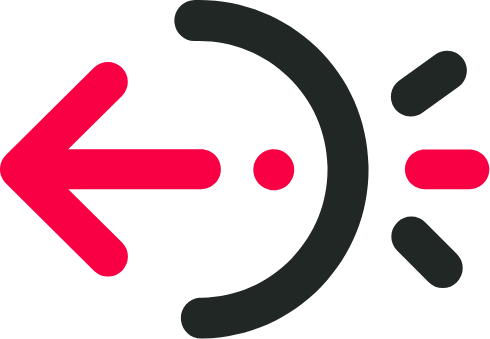 Software outsouricng
company
Our nearshore and offshore outsourcing services combine the talents of our top-notch developers with sound business domain knowledge. We use the latest development technologies and methodologies to bring excellence, quality and cost-effectiveness to our projects.
We work as an offshore software development company for our US clients and as a nearshore software development partner mostly for UK and Nordic enterprises.
Why choose Poland as a software development center?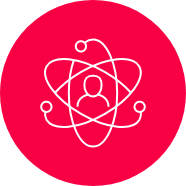 EU member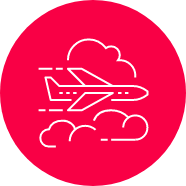 Direct flight
connections to all major
European cities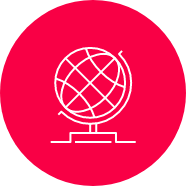 Common cultural
background
Talent pool and
technologies
We work as a software outsourcing company for various domains and industries.

This is why we maintain and develop teams in a wide range of technologies: to offer the best options for client-specific needs.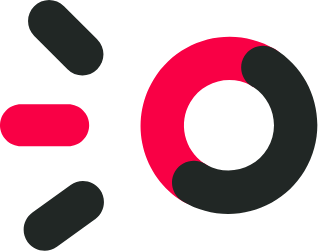 Engagement
models
We build dedicated outsourcing software development teams for both complex and medium-scale projects.

We offer two models of cooperation as a nearshore or offshore software development partner.
Staff augmentation
Custom solutions
Main
goal

Manpower scalability
Access to vast pool of talented resources

Made-to-order software
Defined objectives, scopes, budget and timelines

Project
control

Client-side project
control

Management of delivery
and risks on ESPEO side

Project
scope

Complete teams
or individuals

Complete software solution
Electorate
The application enables citizens to pass their opinions to the government.
Electorate bridges the gap between citizens and governments via a gamified mobile engagement app. Users can voice their opinions and get matched with like-minded representatives, while governments and cities can track the decision-making data through analytics and reporting tools. Electorate's aim was to address a business opportunity in the civic application world. Since they didn't have the proper in-house capabilities for fast-paced application development, their main challenge was to find a fast and trustworthy application development team. Espeo developed both the iOS and Android app, as well as the analysis platform. We also provided UX and design services to make the interactions smoother and the process more engaging.
Sanoma
This is an infallible and easy-to-use recruitment system which belongs to Sanoma.
Sanoma is a Finnish multi-channel media giant, and a pioneer in digital publishing. They employed more than 5,000 professionals in 2016. The company needed a new recruitment system, as the old one no longer met their requirements. The replacement process had to be infallible and easy to use, as access to the system was to be sold to end clients in a subscription model. Espeo created a web-based recruitment management system called Artist using the Symfony2 framework. The old model was replaced with a white label solution model. Espeo introduced a non-relational database (MongoDB) to save user applications with a variable object structure, and Elasticsearch for complex queries.
Kokoa
Kokoa is an application which helps its users find the best apps for education and learning purposes.
Kokoa is a Finish educational startup that developed an academically-backed educational quality certificate for learning apps. With the Kokoa app, users can discover the best apps for education and learning. With the Kokoa app, users can discover the best apps for education and learning. The goal of Kokoa was to offer a tool that evaluates the learning aspects of educational products: including applications or other digital aids. Espeo provided both front-end and back-end resources: we built a complex web-based evaluation tool that follows a scientifically proven method in every aspect of the reviewing process. We also developed the Kokoa website along with a product catalog.
Soulmates
The Guardian platform which enables to find a romantic partner who will have similar views and values.
The Guardian Media Group is mostly identified with The Guardian, one of the most popular newspapers in the UK. Soulmates is one of The Guardian's services, designed to help people find a romantic partner who really shares their values. The Guardian needed to renew the platform design and functionality of their ten-year-old project. The platform had to be adjusted to follow GDPR regulations.
CollectiveCrunch
The application provides detailed and accurate weather forecasts.
CollectiveCrunch 'collects' technical, climate and geo data to 'crunch' this information for deeper insights and forecasts. The application uses Machine Learning to analyze climate data and predict key parameters. CollectiveCrunch needed an UI (front-end) layer of the app developed for their partner. The challenge was the stability of a paper production machine - there were various issues resulting in machine downtime. Espeo developed the application's UI for monitoring sensor data. The app communicates with the client backend server via API and WebSockets and displays machine sensor data in real-time. It also visualizes data in the form of clear and useful charts.
The Guardian Teachers
The Guardian Teachers is a web application for educators which creates and shares materials necessary in a teacher's job.
The Guardian Teachers is a dedicated web application for providing teaching professionals with key information and features like finding lesson plans, work schemes, presentations, student activities and assessments. The Guardian core need was to update and rebuild the existing platform in order to optimize the usability of the user interface and improve app performance as it served very large amount of traffic. Espeo Software was responsible for creating and implementing a new website design, building a new storage environment (with server configuration prepared for very large amount of traffic) and transfering all materials to the new platform. We used the Amazon Cloud Server configured individually (including the Varnish caching system) and an application based on Drupal CMS 7. Teachers will now be able to use this web application to search and view materials using multidimensional filters.
Dreams.Build
This crowdfunding platform offers two-stage funding, digital files, an integrated community, and multi-charity donations
Dreams.Build is a crowdfunding platform hailing from Virginia, offering two-stage funding, digital files, an integrated community, and multi-charity donations. Dreams.Build needed a partner to take over their project from a previous group of developers. They also needed to build an application that would follow code quality standards and get an MVP out to consumers, as well as have a solid base for scaling in the future. Espeo developed the platform and implemented its unique two-stage funding system, including currency conversions. We completely reworked some of the old code from the previous developers to bring it up to current standards as well as sorting out multiple bugs.
Tiny App
An application which provides the opportunity for instant communication between parents and teachers and creates a supportive environment for children.
TinyApp is an application dedicated to establishing a link between parents and teachers at the kindergarten. The concept, born as the result of much consultation with both parties, aims to facilitate and strengthen mutual cooperation. This not only makes parenting and teaching easier but creates a more supportive environment for the children. Such a promising idea is also very challenging in its need for instant communication, but that is where the collaboration between the TinyApp team and Espeo was born. React Native was used for the technology stack and for simultaneous development of two mobile apps for the leading mobile platforms (Android, iOS). The app had to facilitate two-way, instant communication, including sending attachments such as videos, pdf documents and photos. There were also some additional features such as notifications and checking absence. Due to the Finnish roots of the team behind TinyApp, we also created a multilingual interface, including Swedish, English, and Finnish as the main languages.
AdTech
AdTech is an advertising software.
The client is a major Nordic company that provides advertising software. Our client needed a performance exchange technology that allows clients to purchase performance-based traffic faster, easier and more cost-efficiently. All while having control over the processes, and access to full insights. The challenge has been to take over an existing system and accommodate for a rapidly increasing user base and number of transactions, all in the time span of 20 months, along with delivering new features to further drive growth. The system has been transformed in to a successful and scalable white label solution. Furthermore, the existing application was divided into microservices that have been scaled horizontally to answer the demad for evergrowing performance levels.
Pressdoor
This innovative service allows its users to enjoy reading their favourite articles in an easy and convenient way.
Pressdoor is an innovative service which allows its users to enjoy reading their favourite articles in a an easy and convenient way. The idea is to allow you to choose exactly which and what kinds of articles you want to read and serve them to you in a convenient way. There's also another side to the concept - to allow digital content to be purchased as even more easily than buying from traditional newsagents. This has presented considerable challenges to the technical team at Pressdoor team. Espeo as the partner of choice for Pressdoor has been responsible for whole stack development including the integration of Amazon Web Services. The back-end has been developed using Node.js with an extensive use of ES6 and Sequelize, and there is full integration with AWS and Auth0 authentication.The front-end has been created with React. Lastly, n interesting feature was the implementation of extensive micropayment services, which became an integral part of the final product.
Sopimustieto
Sopimustieto is an electronic government platform which allows the users to settle official matters easily by using documents made available by public institutions on the platform.
Electronic government, or e-government for short, is a trend we can observe in many countries right now. Making governmental services and whole institutions as electronically available as possible seems to be the next step for any modern country. This trend must have been noticed by the creators of the Sopimustieto platform. The idea is to provide end users with a platform for easily drafting any type of commonly used documents. The variety of documents available is constantly expanding and consists of, for example, freelancer and service agreements. Our job, as a partner for the Sopimustieto team, was to make an existing system available to the public by providing stable, high-performance REST API. The task was challenging due to the sheer number of services that needed to be integrated. Alongside that , we also had to comply with the existing technologies, such as PHP and Laravel. Although the project was successfully completed, our part in the ongoing solution process is not over. Plan's are to expand the platform, while implementing even further improvements, making Sopimustieto one to watch.
Ensto
Web application that provides the administrative tools and top-of-the-range data visualisation.
Ensto is an innovative Finnish electrical company.. Their project portfolio consists not only of casual, and yet ecological, electrical grid solutions, but also visionary technologies that can change our ideas about electricity. One of them is Ensto EV - a collection of professional solutions for electric car charging. Building and administering a network of electric charging points, to replace our dependence on gas stations, poses an immense challenge. To help Ensto address it we created a tailored web application that provides both the administering tools and top-of-the-range data visualisation. All of the above has been achieved using easily maintainable, battle-proven technologies. The app's back-end has been developed in Java using Spring framework. The front-end, powered by widely applicated technologies, React.js, Redux.js, and Bootstrap v4, has been supplemented by Chart.js used for visualizing important data.
Estimate your project
Do you have a creative idea? Give us just a little more details and we will get
back to you with a tailored offer!
Estimate project