There are many faces to software development consulting. This is why the demand for companies that will be able to address all of them will only increase in the next few years. In the following piece, I dive into the topic of software consulting and possible scenarios for its future. Continue reading to learn more about:
How it all started: a journey from an academic post to consulting international market leaders in terms of software development
My background is strictly scientific. When I first started my career, I worked at a university on R&D projects, mostly focused on developing IT solutions from scratch. I had to come up with the desired solution and then plan all the steps that were necessary in order to develop it. I enjoyed the possibility that I could work on something from the beginning, plan all the business assumptions, and then document the process of achieving them. Since all the projects were focused on addressing unique business challenges, I've gained a lot of valuable insights into the best ways of approaching different problems and business needs in terms of software development. Especially in situations where there are no already-built software solutions that address those problems and needs. During my doctorate, I got offered a job in PayU, where I soon started as a Product Owner. It was the time when agile was only being introduced in companies and I was on the front line when the new approach was implemented. Before that, the main methodology used to deliver projects was traditional SDLC and was based on the combined rules of Prince2 and agile.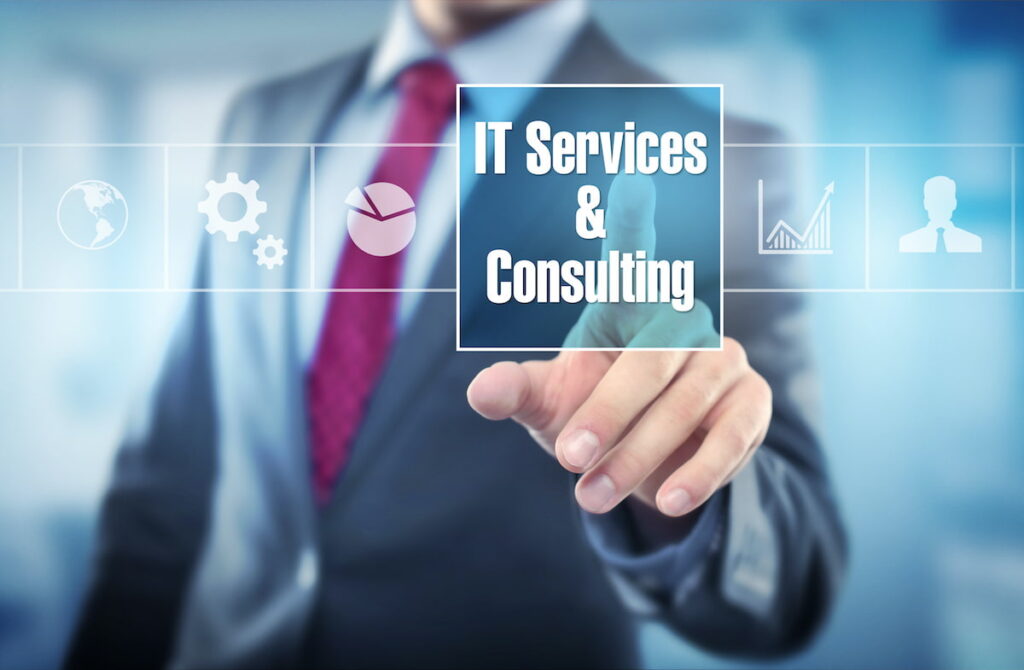 During my time at PayU, I have become specialized in business analysis – as a Product Owner, I was working closely with the team but at the same time I was the decision maker and domain expert driving the direction of the projects. Later, when I started working at Espeo Software, I firstly continued my path as a Product Owner. Back then, we primarily worked on projects with public clients and my role was to directly translate the client's specification into what our teams had to custom develop. After the company's pivot to the international market, I took over the responsibility of managing the primary contact with the clients. As part of this role, I had the chance to put my past experience to good use. The ability to listen well and inspire trust, as well as the knowledge of how to integrate clients' needs with software development and business premises helped me succeed as a Consulting Director. Therefore, clients are assured that they are discussing their software needs with a person who can guide them through all the steps required in order to help them achieve their business objectives. As the company grew, I slowly moved away from being involved in projects and focused solely on software consulting. After all these years, I feel like all my previous experiences led me to my current position. I enjoy my work especially thanks to a challenging and fast-paced environment where I am exposed to different business problems that I can help solve.
"Custom development can address many business needs but sometimes SaaS is the better option. During the consultations with clients, I am always driven by the optimal solution and if a ready-made product can help the client more, I don't refrain from recommending it."
What is software consulting? My thoughts on the matter
Software consulting is a process which provides the opportunity to make informed and cost-efficient investment decisions which can later lead to much larger IT investments and therefore, costs. It is an excellent way for businesses looking to invest in a certain solution to gain an understanding of the markets' implementability. It is utterly important to consult a business idea with an expert who has considerable industry experience and knows what alternatives to that business idea already exist. One of the reasons for this is that an external software consulting expert can advise on the optimal technology that should be used in a particular project. From experience, I can also add that software consultants care for their clients' success and are determined to help them achieve it. What is more, software consulting enables efficient cooperation.
When it comes to custom solutions, there are many different ways to achieve one desired result. As a Consulting Director, I know how to make sure that both client and the development team are on the same page. Providing software consulting services brings a great deal of satisfaction – oftentimes clients simply don't know how to overcome their business obstacles. I can advise them on the optimal solution as a software consultant with experience from a variety of industries – in most of the cases we as a company have already solved a similar case and additionally to sharing valuable insights, we can do the same for them. This is possible thanks to the large number of projects that we have delivered over the years. There are particular project similarities that can be discovered and reused, despite the industry the client operates in. As a result, I can use the previously gained insights and advise companies despite their primary field.
My take on the advantages of software consulting from the client perspective
First of all, investing in digital solutions that were previously consulted has a much higher probability of success. This is because in the phase of consulting, the potential risks and opportunities are identified and discussed thoroughly. Moreover, consulting workshops create a thread of understanding between the client and the software development provider – after the workshop, there are little to no uncertainties. Both parties are aware of the previously mentioned opportunities and risks, technologies that have to be used as well as the order of particular project stages. What is more, software consulting workshops offer an additional benefit – the flexibility of choosing the vendor who will be in charge of developing the final software. This is possible due to detailed deliverables that are produced during the consultancy process. It is important to mention that the client is not obliged to develop the software with the vendor who worked on the consulting.
"Software consulting should be objective and detached from the particular company. The results of the software consulting workshops should be easily applicable by a different software development vendor."
A good consultant is aware of his or her weak points. This is why during the software consultancy process, the consultant draws on his or her knowledge from many various sources and sometimes cooperates with other experts. At Espeo, if we happen to work on a case where we lack the proper experience of, we work with experienced external consultants who excel in needed areas. This particular net of external experts creates additional value for the client as the project is managed by people with very specialized expertise (usually by the lead consultant and subject matter expert).
The current state of software consulting
One thing is for sure. Businesses looking for ways to stay competitive by investing in digital solutions put a particular focus on convenience. They intend to purchase a 360-degree service that includes not only consulting, but also audit, design, implementation, and maintenance. Nowadays, there is a growing number of companies that address that need. For instance, vendors developing mobile apps offer additional services consisting of various actions that help position the end-solution on the market (e.g. through search engine optimization, online and offline marketing among others).
IT consulting trends to keep an eye on
In the light of the above, one of the most prominent trends in the consulting and development industry is the increasing specialization of such companies. They are primarily interested in increasing their customer contact and product offerings. Second trend I want to discuss is the fact that big, well-established consulting companies are changing their structures and extending their offerings to be more like software houses. They no longer offer only strategic consulting but also get into the role of the final provider by implementing the solutions they have previously consulted. This is a big shift considering that in the past, companies like these would give their recommendations which were later implemented by other companies. Now, they are slowly entering the software development market. On the other hand, more and more software development companies do the contrary by adding consulting services to their offerings.
Additionally, one undeniable trend is the increasing popularity of building digital solutions with low-code no-code platforms. In response to the demand, companies that are specialized in choosing the optimal ready-made solutions for particular business challenges are becoming growingly relevant. Furthermore, many companies tailor their systems to meet the needs of a variety of business types. An example of such a company is Jira which offers a lot of different plug-ins, e.g. for recruiting, project management etc. When it comes to the consulting trends in terms of technology, AI, blockchain technology, IOT as well as virtual reality, are constantly in the limelight. Clients who want to invest in projects that are developed using these technologies become increasingly interested in software consulting as it helps them make informed, data-driven decisions about the investments and their possible business outcomes.
The future of software consulting: my predictions
Expertise and proven experience will always be of value. As the world becomes increasingly digital, so must the companies all over the world. However, in order to digitalize in an efficient way, the business owners will have to base their decisions on data-driven premises which can be discovered with the help of software consulting. This is why, in my opinion, the popularity of software consulting in managing various projects will continue to grow. In terms of technologies, there will always be a new solution which will grab the attention of businesses. In my career, I saw this happening quite often – businesses wanted to develop a certain project in a particular technology solely because it was popular at the time. However, it is important to consider if that technology is the optimal one in order to arrive at a desired result. Here, again, software consulting can help as it discovers all the pros and cons of a particular approach and will continue to do so. To sum up, as the complexity of the IT industry increases, the demand for proven experience and consulting will rise.
Discover more FutureTalk articles: