The Shortcut School of Startups is a three-week long series of free workshops, which will provide participants with necessary skills to take their ideas further and test where their journey starts in the startup world.
Startup Workshop
We are happy to be part a part of the The Shortcut School with our two startup workshops:
1. November 2017 – How to sell your business idea to your customers
14. November 2017 – New ways of getting investments – cryptocurrencies.
The full program information and registration form are available here.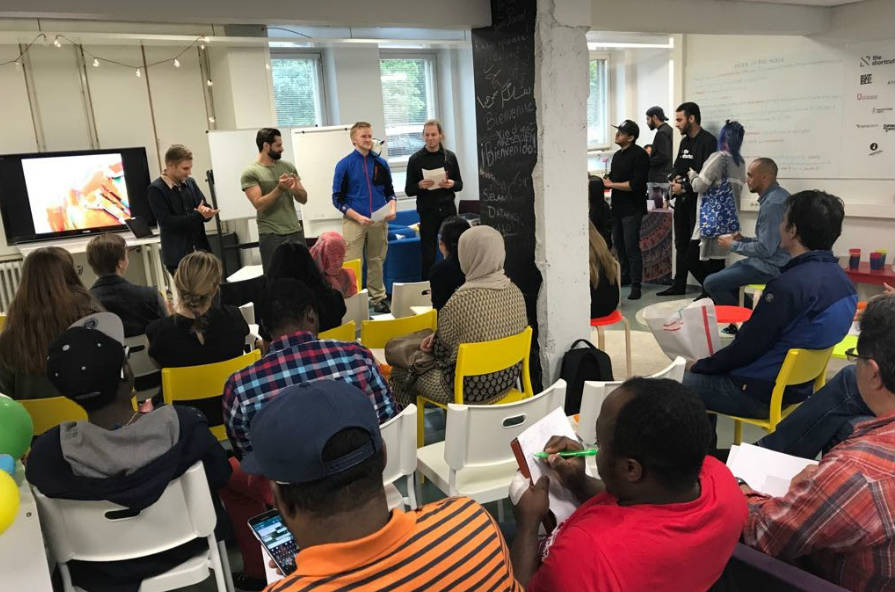 Espeo Software & The Shortcut
The Shortcut is a community-driven organization that promotes diversity and helps people from various backgrounds to start their business adventure. The organization encourages, inspires and supports people with innovative approach to turn their ideas into market-winning enterprises. We wrote about them and the place where the Shortcut folks hang out a short while ago.
The Shortcut drives workshops, trainings and programs to help start ups' founders gain managerial skills and develop their bold business visions.
Espeo Software lives and breathes with a start up business spirit. Over the last eight years, we grew from a tech start up to a mature software development enterprise. Now we share our knowledge with younger entrepreneurs and let them boost business growth with a technology-driven approach.
So how did we meet?
Espeo chose Maria 01's location – a well-known start up hub – as its Helsinki office. It's here that we met The Shortcut. For them, Maria 01 was a natural place to run their activities.
Now we're joining our forces to empower startups to begin their journey in business world!