It's been quite a year for wearables, and the holiday sales are proving that fitness trackers, smartwatches and other devices are favored gift choices. Yet, from a business perspective, both successes and failures in the industry can be a learning experience. So, what can be learned from our (subjective) list of big wearable tech themes and moments of 2015?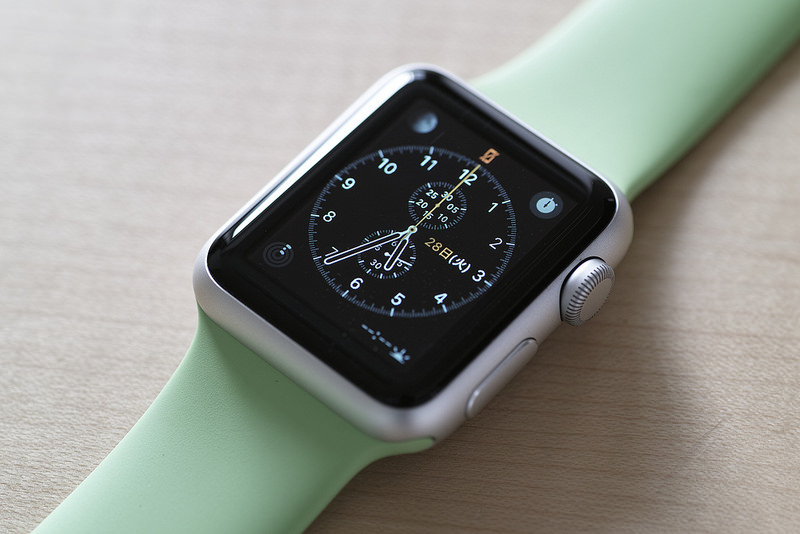 The release of the Apple Watch
Love it or hate it, no wearable has received as much attention as the Apple Watch. It remains the most recognizable smartwatch on the market. Though many cited Apple fanboy-ism (or fangirlism) as the prime reason behind the purchase of the smartwatch, reality proved that it was a bigger success than the skeptics predicted. While some mention that other smartwatches may have included better technological solutions, many are hopeful for the improvements in Apple Watch 2, rumored to be unveiled in March. A bonus moment was Apple releasing Swift as open-source.
With the release of WatchOS 2, experienced developers could begin to provide native apps with relative ease. Holiday sales predictions were pretty clear: the Apple Watch is a hot commodity. However, the killer app is yet to come. The device's strengths include handling both notifications and health & fitness tracking, which provides plenty of opportunities for businesses focusing on smartwatch applications.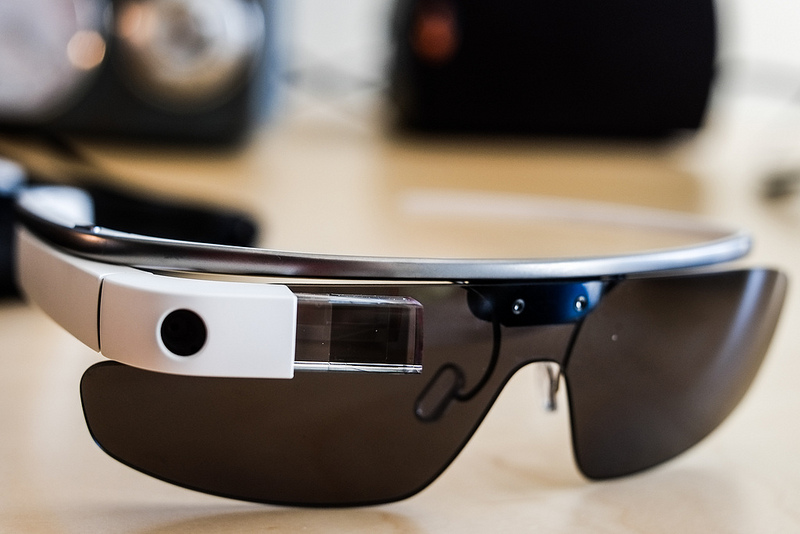 The end (?) of Google Glass
It was hailed as a groundbreaking product. Top designers created Glass frames. Still, it failed to gain commercial success, and in January 2015 Google ended its beta program. Rumors exist of another version being developed, so the Glass might still make a comeback in the form of the Enterprise Edition, as it's done quite well in the professional sphere. There are numerous expert opinions on why the product failed consumer-wise: its technology, interestingly, never being cited as one of the reasons. Still, important lessons can be learned from any failure. Simon Reynolds of Forbes mentions a lack of a clear advertising strategy and launch date. News reports of people getting harassed for wearing the device underline to the fact that Google failed to address the product's serious privacy issues. The existence of the word 'glasshole' (a particularly obnoxious Glass wearer) suggests that, to put it mildly, the device didn't have the cool factor either. And at $1500 – it was expensive.
The 3 Ps – PR, price, privacy – need to be taken into consideration – especially if you're considering releasing high-tech, camera-based wearables. Also, know who your target audience is, as not all wearables are for consumer use.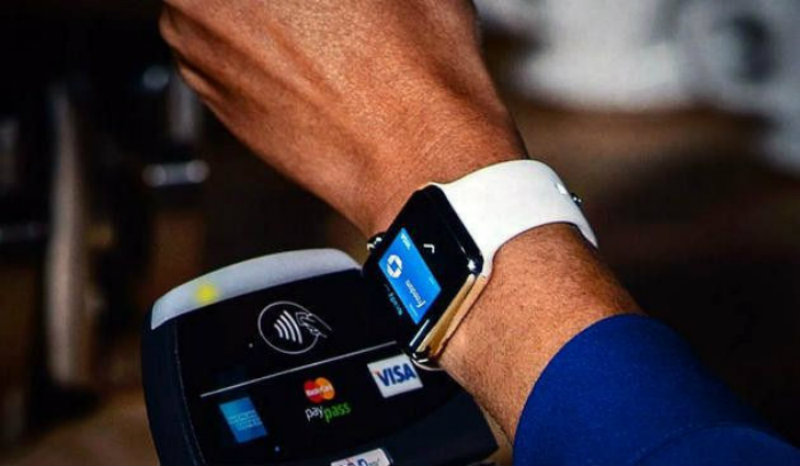 The growth of smartwatch banking – and smartwatch payments
Google Wallet (Android Wear), Apple Pay (Apple Watch) and Samsung Pay (soon to come) allow people to make transactions using their smartwatches. Many businesses and banks started providing payment and commerce apps designed specifically for smart devices. The Swatch Bellamy is an interesting example. Swatch clearly saw the value of providing a digital wallet to what is – for the most part – a regular watch by teaming up with Visa. Many of those payment systems are still being tweaked and developed.
Analysts also see great potential in smartwatch banking, predicting 100 million annual mobile banking sessions by the end of 2020. Wearable technology could become convenient a way of securing access to finances, but a a deeper understanding of both data and the smartwatch user experience is vital. Financial institutions should be prepared for 'smartwatch banking' to become a category in itself.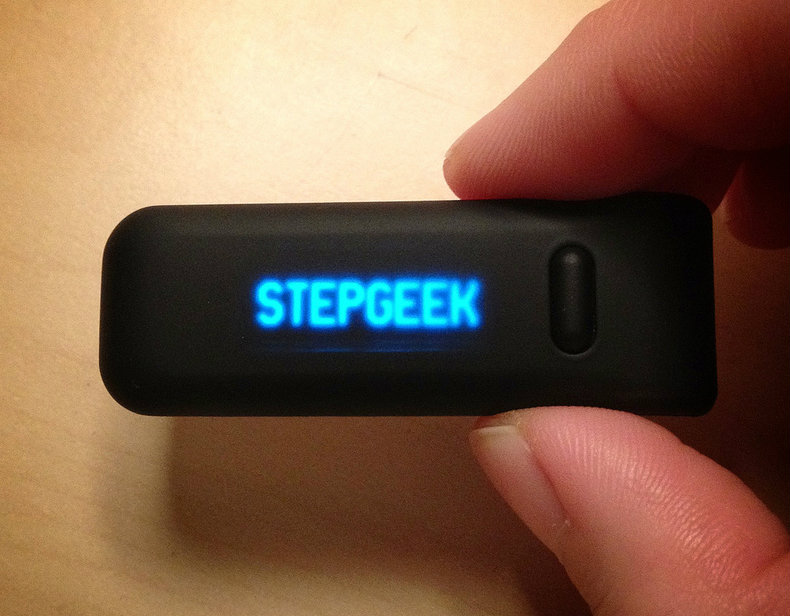 Hi-tech becoming mainstream
What seemed like technological novelties are now entering the mainstream. A few years ago, a 'Fitbit for cows' (which is what some humorously called Connecterra) wouldn't probably win a startup challenge at one of the biggest events in the industry. Smartwatches are on the way to being far more than just a fad. Activity trackers are not just being considered as a tool for motivating employees – they are being actively (pun probably intended) used by companies like Target. Bring Your Own Device is a viable trend. Tech-infused jewelry is a legitimate fashion statement. Even Disney uses wearable tech in Disney Parks and Resorts.
The implications for businesses are as wide as the price range of wearables, but one thing remains certain: if you can find a legitimate niche, and reply to an unfulfilled need, you have a shot at success. There are no guarantees, but people are now increasingly open to new ideas, even truly surprising ones.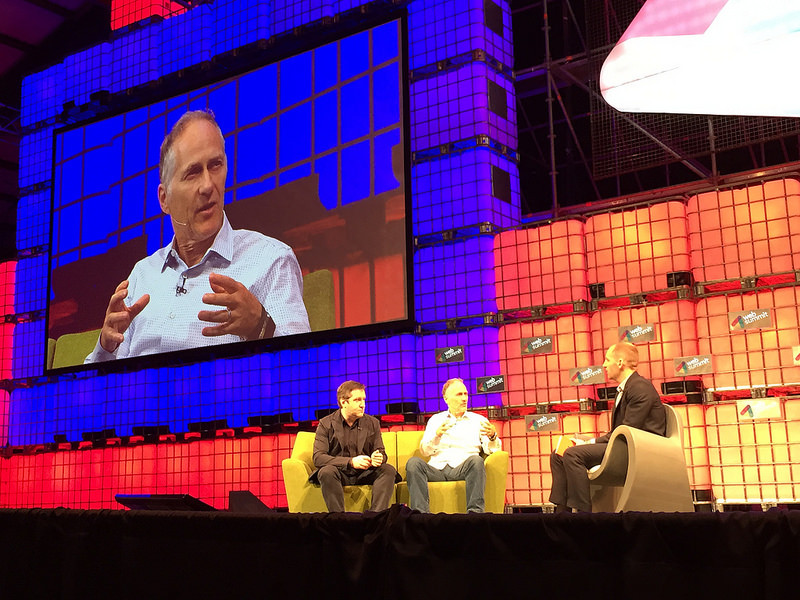 Conferences focus on wearable tech

Wearable technology was a major theme at all the big events of the year – from Slush to Websummit. It was also the focus of smaller, increasingly specific conferences. Glance was one of those. Though some raised their eyebrows at an event dedicated purely to the Apple Watch, the high level of the panels and the caliber of invited guests demonstrated not only that the device is a game-changer, but that there's significant profit to be made on this market. Wearable tech startups can frequently be seen at demos, stands or challenges. 2016 will also abound in wearables conferences, from general ones like the Wearable Technologies Conference in San Francisco to the more specialized and/or academic, such as the EAI International Conference on Wearables in Healthcare.
The bottom line is: if you're interested in being on the market or staying up to date, events are worth attending, but look for niches and interdisciplinary specializations as many markets intersect. Money can be made: wearables and fashion, wearables and fitness, healthcare etc. Read the accounts, the Tweets, talk to entrepreneurs to get inspired. And, of course, read our blog and talk to us!
Wearables might still be waiting for mass adoption, but there are many trends already predicted for 2016. These include VR, advances in healthcare-related wearable tech, smart clothes, smartwatch advertising. We say watch this space!