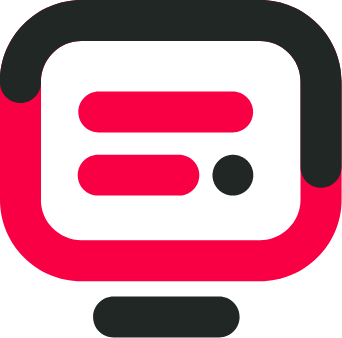 web application
development
Full-featured web apps
Full-featured web apps We're web application development company. Our web application development services support internal processes and external communication or serve as a core business infrastructure for SaaS enterprises.
We have deep domain expertise in web application development:

Media

Finance

Healthcare

Education

Advertising

Real Estate
What our clients say
At every stage of the project, it was demonstrated that Espeo doesn't only focus on programming but also works to become a trusted consultant, one that doesn't hesitate to suggest better solutions.
CEO, Eximap (Finland)
We could not have picked a better web builder. They are always available - I found it valuable to talk directly to the team. Can't find anybody better in the industry!
CEO, Dreams.Build (USA)
I'm able to collaborate with them in ways that would have been impossible with other firms I've worked with outside of Finland. I liked the fact that they responded very quickly to any questions or concerns I had. When I sent a request or a task, I saw the progress and I knew it will be done within the time period I wanted.
Team Manager, Solita (Finland)
From start to finish, everything from communication to quality to levels of feedback was flawless. It's clear they think about these projects on a level beyond what we saw with some of the other firms we tested out.
Founder, Outsearching (Norway)
Espeo successfully implemented agile methodology to manage a 20-person development team and representatives from other agencies that were involved in the project. Their professionalism was unrivaled.
Sales Development Representative, Oracle (project for Polish Police)
Soulmates
Technologies: mongoDB, HTML, CSS, JavaScript, Python, Django, Java, Scala, iOS, Objective-c, Swift, CoreData, Kotlin, MVVM, RxJava, Dagger
The Guardian Media Group is mostly identified with The Guardian, one of the most popular newspapers in the UK. Soulmates is one of The Guardian's services, designed to help people find a romantic partner who really shares their values. The Guardian needed to renew the platform design and functionality of their ten-year-old project. The platform had to be adjusted to follow GDPR regulations.
CollectiveCrunch
Technologies: React, Redux, Highcharts
CollectiveCrunch 'collects' technical, climate and geo data to 'crunch' this information for deeper insights and prediction. The application uses Machine Learning to analyze climate data and predict key parameters. CollectiveCrunch needed an UI (front-end) layer of the app developed for their partner. The challenge was the stability of a paper production machine - there were various disturbances resulting in machine downtime.
The Guardian Teachers
Technologies: Drupal, PHP, MySQL, jQuery, GuardianAPI
The Guardian Teachers is a dedicated web application for teaching professionals with key features like finding lesson plans, schemes of work, presentations, student activities and assessments. The Guardian core need was to update and rebuild the existing platform in order to optimize the usability of the user interface and improve app performance as it served very large traffic.
Dreams.Build
Technologies: Wordpress, IgnitionDeck.
Dreams.Build is a crowdfunding platform hailing from Virginia, offering two-stage funding, digital files, an integrated community, and multi-charity donations. Dreams.Build needed a partner to take over their project from a previous group of developers. They needed to build an application that would follow code quality standards and get an MVP out to consumers, as well as have a solid base for scaling in the future.
Sanoma
Technologies: PHP, Symfony2, Angular, Docker, Elasticsearch
Sanoma is a Finnish multi-channel media giant, and a pioneer in digital publishing. They employed more than 5,000 professionals in 2016. The company needed a new recruitment system, as the old one no longer met their expectations. The replacement process had to be smooth and infallible, as access to the system was to be sold to the end clients in a subscription model.
Kokoa
Technologies: Google Slides API
Kokoa is a Finish educational startup that developed an academically-backed educational quality certificate for learning apps. With the Kokoa app, users can discover the best apps for education and learning. The goal of Kokoa was to offer a tool that evaluates the learning aspects of educational products: including applications or other digital aids.
Estimate your project
Do you have a creative idea? Give us just a little more details and we will get
back to you with a tailored offer!
Estimate project
Custom web application development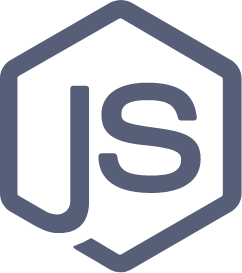 Node.js
We recommend Node.JS as a framework for our web application development services when fast time-to-market and effectiveness are the key factors.
It's the best platform to develop real-time applications, streaming applications and cases where the requirement is to build APIs. Node.JS facilitates building fast web applications – it makes work more efficient and significantly speeds up development work.
Java
Java is our first-choice back-end programming language for web applications where more demanding requirements come in. It can meet advanced challenges regarding security, scalability and performance.
It addresses high functionality solutions with its complex set of features. We use Java for enterprise-level custom web application development.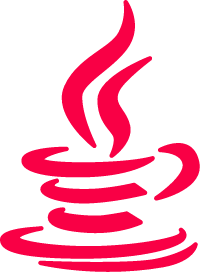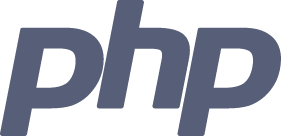 php
PHP is a well-known open source language which provides ultimate solutions for custom website development. It is commonly used for bespoke web applications development, where the software needs to be tailored to client needs.
In our web application development services, PHP is the preferred language for CMS development.
JavaScript
JavaScript is our key language for web front end development.
We work on Angular and React frameworks as they have been proven to be most effective in creating our web applications' frontend layer.