No matter how consistent or easy a design is, the world constantly contributes new solutions and styles,
causing experiences to diverge
. Some UX trends fade out or die a quiet death, while others are so significant that they completely transform our world and how we live in it. In the end, every designer's obsession can be brought down to one simple question: how do you improve the user's experience? The challenges to create smooth experiences rise exponentially as more functionalities are added to the body of software. On the other hand, new technologies solve more and more problems. Here are the top six trends that we believe will define 2018.
Trend 1: Immersive Interactivity and importance of animation
Interactivity holds people's attention for one simple reason: they have more fun browsing through and engaging with an app that really captivates them. It's just more interesting and, as far as we can see, it generates a positive attitude towards the product, whatever it is. Nowadays, users expect simple interactions with animation included. Users require plenty of experience-creating microinteractions to really engage with an app. A UX inconsistency reduces the user's efficiency, which in turn devalues the product. Regardless of the technology used, it's the emotions around interactivity that drive users to connect with the product. Increased richness and anthropomorphism in interface UX design leads to computers or apps influencing the user's decision-making process.
However, there are few rules. Animations need to focus on goals, so that every move brings the user closer to an ideal experience. Good design reduces the friction and cognitive load of features. In every interaction, it's our vision which is the main sense – so forms must reflect functions. Designers are responsible for making room for content, and now more than ever. Clarity means silence in the background, so the animated scenario can play its role in experience of the user. Virtual Reality and augmented reality seemed to be game changers, but also they let the designer use existing forms across all internal assets. Interfaces will be more predictable, natural without any need to 'learn' how to use them. User satisfaction will be increased by ultra-short response time.
If you want to read more about Animations, check out our article: Microinteractions: The power of Animations in Android Apps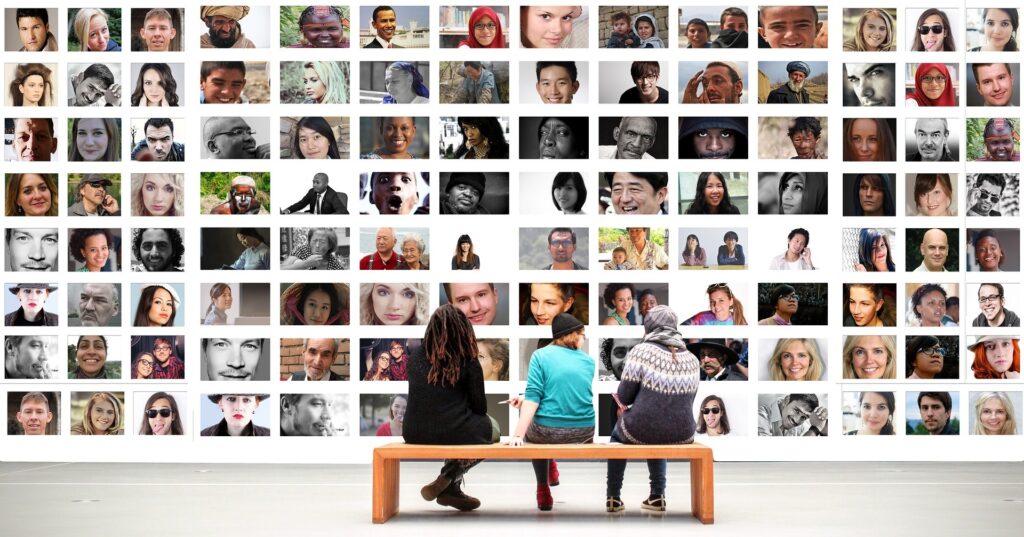 Trend 2: Chatbot Interfaces popularity gain
There is nothing as stimulating as a quick and accurate response to every question that's bothering you. Imagine all doubts, issues or uncertainties solved instantly. Creating the experience of having a conversation is another big thing for UX design. The usage of artificial intelligence (AI) is growing fast across industries -we wrote about it analyzing software development trends for this year. It transforms the manner in which companies conduct business. For most of us, it changes daily lives. AI has an increasing importance in creative fields such as music, movies, art.
Massive stored data was the primary element in enabling artificial intelligence to participate in the evolution of Chabot success. Chatbot domination arose from a few factors. Just to summarize, a chatbot is a bot program that uses artificial intelligence to mimic human conversation or perform different tasks, typically via a chat or voice interface (it can recognize the human voice in many languages) The cognitive recognition abilities of bots have their beginnings in AI and data science tools. Data became more accessible and open for developers, and, in turn, so was the rapid growth of users.
Predictions based on this technology improve customer experience – and rapidly reduce costs. Bots recognize human behaviors and learn to personalize and customize on a level which was previously unreachable. Powerful data helps chatbots to better understand the content and context of questions. Well-made AI-driven chatbots can deceive users to the point where they're unable to tell whether they are speaking with a human or a program. This brings software business to new fields, strongly linked to hands-free UI solutions, like automotive self-driven cars. To summarize, chatbots are cheaper, easier and faster to develop and experiment with. They've become the best tool for companies to test the market and implement in their campaigns.
Trend 3: Video content popularity gain
Video brings reality into apps. 360 video can be even more immersive, and it has inspired special elements, such as free-form and asymmetry. The video trend has been developing over the past few years. However, it's only recently that it's become truly useful, with the rise of such design expressions as realism and bolder visual fragments. There are a few great examples of asymmetry in web design, but all of them intentionally disrupt otherwise static design, and direct user attention point-to-point much more effectively. Video content brings simple, high impact solutions. The datafication of our lives changes our demands for the details in every situation. For instance, a typical user needs HD for their 360view to truly appreciate a product. The real power of video content lies in its effortless integration into the user's path. Unlike static graphics, video content can create an experience that completely immerses the user and serves up the goal way more than persuasive conversation. The biggest strengths of video is its marketing power – it is highly visual and auditory, which means it's easier for many users to remember than text-based content.