Your office can be a former operations room. Old surgery lamps still hang from the ceiling where software developers work on getting their feature done. A venture capitalist might be just next door to your office. You may get lucky just by bumping into the right person in the corridors of Maria 01. Startups in Finland (and beyond!) have chosen Maria as their heart. And Espeo was drawn to it too…
'The hospital of nerds'
Maria 01 is owned by the City of Helsinki, NewCo Helsinki, and several business angels from the Finnish Startup Foundation. Maria-the-hospital closed its hospital doors over 9 years ago. Since then, the building hasn't been in use – until now. Maria-the-hub was regarded as a project that needed a longer timespan for success, but it's already doing great. To put it in simple terms, it's the top center for startups in Finland, were workplaces and opportunities abound. It's connected with Sup46 in Stockholm and Grundr in Oslo.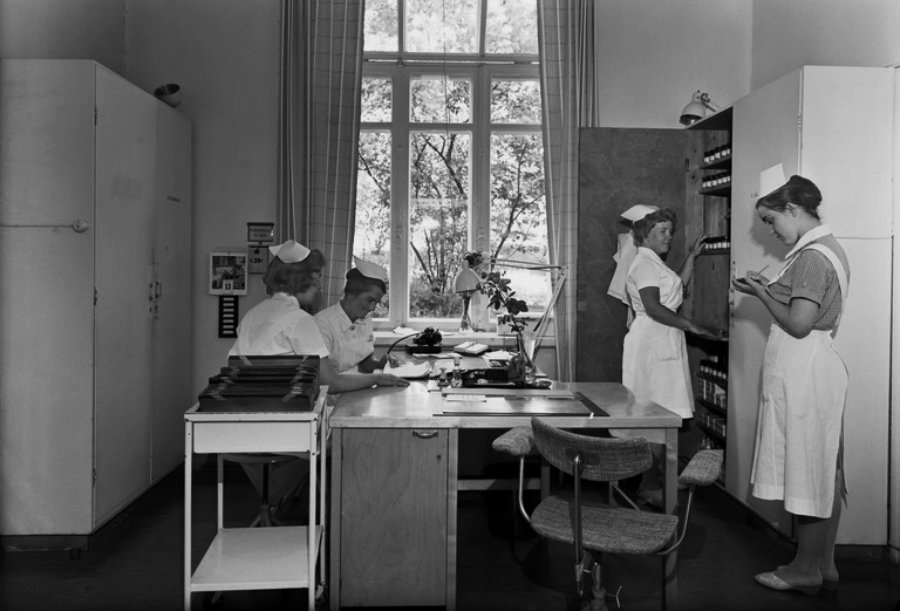 200 startups in Finland in the queue
It's the low rent and the awesome community at Maria 01 that attracts startup entrepreneurs. At this point, there are 85 startups inhabiting in the building. And more are on their way. The queue is long – there are almost 200 start-ups waiting to become a part of the Maria complex.
What's the secret here?
Much of the success can be attributed to – as always – the people. As Maria's own Erika Halonen tells us, "our main priority is to make sure startup entrepreneurs are healthy and happy". Maria 01's aim is to create an environment where startups are not forced into any fixed agenda and rules. You can sense a hands-off mentality and a natural culture present.
It is common at Maria 01 to talk about pay-it-forward culture. Good advice can be just a table turn or Slack discussion away.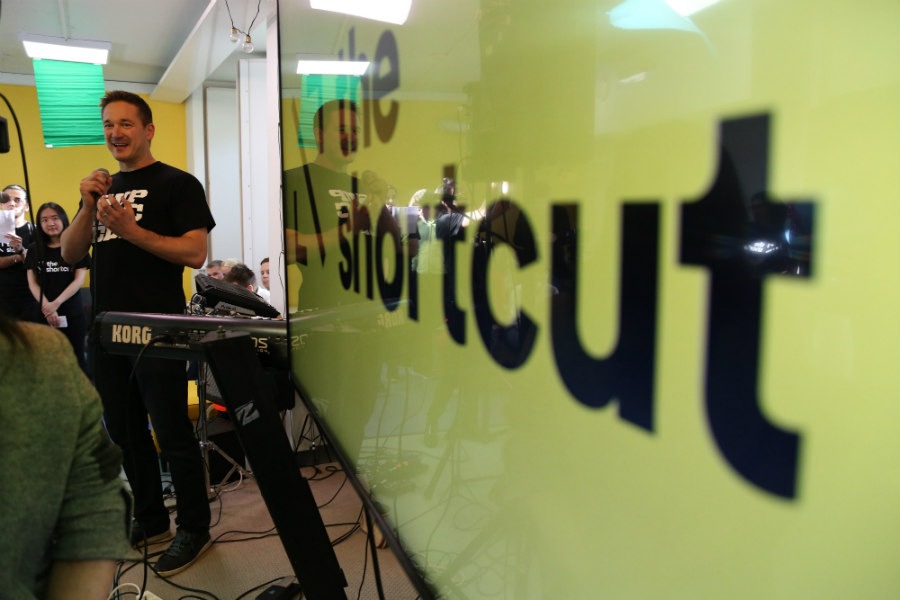 So who checks into the hospital?
You'd think this is just about startups in Finland – but that's not exactly true. Big companies and service providers see the different opportunities that the growing community of Maria 0-1 is offering. The doors of Maria 01 are to be kept as open as possible for everyone: friends, partners, global connections – if you can contribute, you'll be welcome.
However, not every entrepreneur is automatically given access. The companies are required to have a customer base and some revenue in order to survive at least one year. What's more, Maria 01 has as a target to have each startup grow that big that they can't stay in the building anymore.
Friends at the House
So this brings us to, well, us. Though we certainly know the grind of startup life ourselves (go on, ask our founders how Espeo started off!), we're not a startup, right? But we've found our place at Maria too. We believe we can contribute to discussions about custom software development or offer technological advice in general. We have been in countless discussions with hundreds of startups and growth companies in Finland. This has given us an insight and expertise in how startups need to work in order to be successful, especially in a scalable and agile software development.
Doctors and teachers – introducing The Shortcut
We've made some friends along the way too.
I'd like to place a small spotlight on The Shortcut. We've recently attended their opening party for this season. The Shortcut's long been involved with Maria 01. They're an amazing bunch of people dedicated to making the Finnish ecosystem even better than it is now. The Shortcut values a down-to-earth, practical approach to helping entrepreneurs – and so do we. That's why we're mentioning their unique School of Startups. This year, the term dates are 30th October to 19th November.
The Shortcut School of Startups is a three-week series of workshops and bootcamps, which will provide you with the necessary skills and test where your journey in the startup world begins.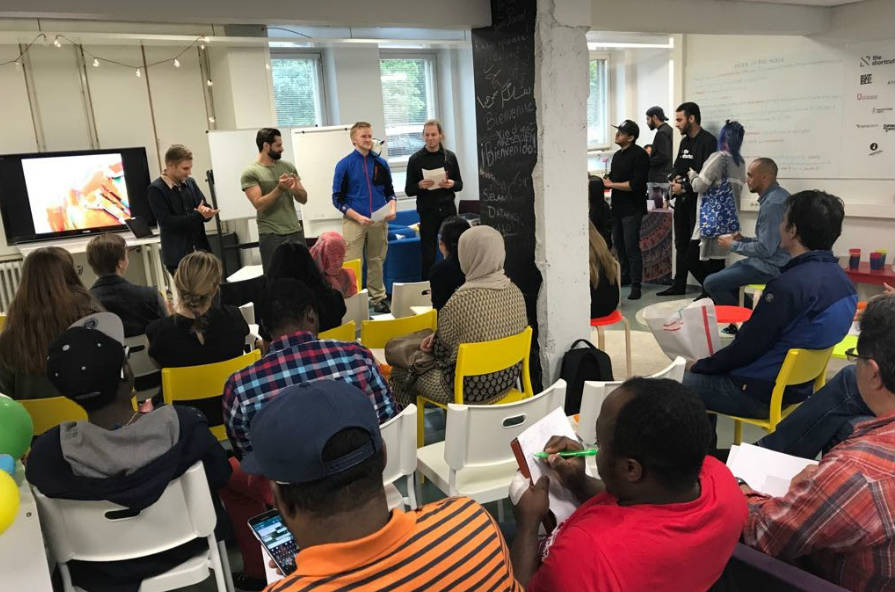 Naturally, we were most drawn to explore The Shortcut's 'tech track'. We've schooled entrepreneurs before (and developers too), so maybe it's time to give something back to the Finnish people? After all, we're so proud of our track record with Finnish companies!
So stay tuned, because we're not only landing our office in Finland soon – we're landing at Maria 01 to aid The Shortcut in October/November. We'll be there for Finnish startups and entrepreneurs. We'll tell them all they need to know about the development and project management side of starting a tech startup or building a software product.
Want to know more? Drop us a message!
Thanks to Jens Andersen, Erika Halonen, Mia Xiaotong Yun and Yesmith Sanchez for their contributions